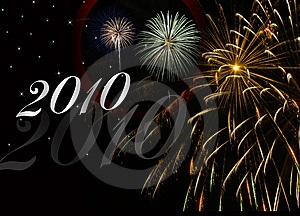 2010. We've crossed the first double digit year since passing the new millennium.
Here's Cait's and my pressing question: How are you going to say the year?
A: Twenty ten?
or
B: Two thousand ten?
While I think A will be the spoken standard as we go forward, Cait thinks it should be B, because, as she says, "It's not just crossing a one-hundred-year marker, we've crossed a thousand-year marker, so it should continue to be two thousand and…" She thinks that extra gravitas should be emphasized as we go forward.
Time. And how we mark it. Interesting to think about.
So — are you an A or a B person?