There are only two things I've asked Cait to refrain from. Permanent piercings and tattoos. So when Cait shared this exchange on Friday, my stomach sank. If you didn't catch it, look more closely at her nose.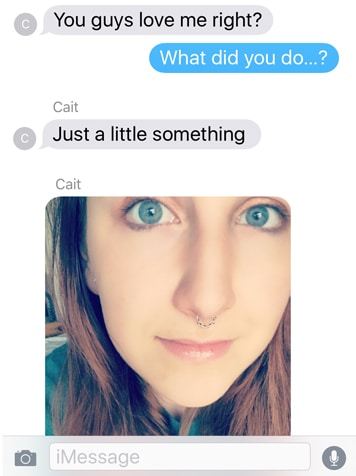 She let me stew for 3 hours before she called April Fools!
Funny? Not!
Okay. Maybe just a little. : ) That was a good one.