How to Find Your Inner Teacher
In this section, you'll find blog posts related to How to Find Your Inner Teacher. Topics include learning how to pay attention in order to make perception shifts to become more awake, deepening our spirituality and connection to nature, as well as developing a strong connection and conversation with our inner teacher.
Use the right sidebar Articles Menu to find full-length articles and transcribed excerpts from Karen's classes.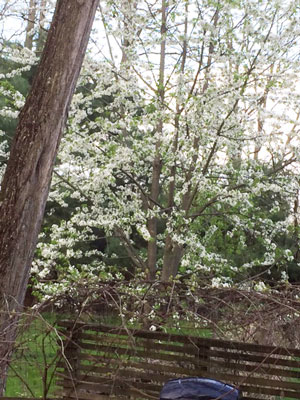 I was just reading an article about planting a food forest by a farmer whose philosophy I share. And it reminded me that I've been doing a variation on this with my property for about 10 years. I call it creating "Snacking Stations."
I started doing this with an eye toward building in "passive food providers" onto my property so that even if I might not have time for a large garden every year, I would still be able to enjoy fresh food provided by nature. It's all part of my growing interest in sustainability–a way of thinking that seems more appropriate than ever.
The idea was to plant fruit trees […]