It's miraculous! I can now see without needing to have two pairs of glasses on my person at all times!  Sing it with me now! Hallelujah!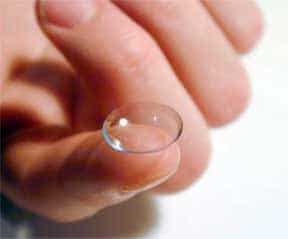 To what do I owe this miracle? A marvel of modern invention. Yes, we're talking contacts.
I don't know why it took me so long to do something about it, but I finally went to the optometrist and asked what my options were.
As happens to most of us after we pass the age of 40, I've become both near and far-sighted, and so need glasses for both close-up and distance.
So — the options…  I could keep doing what I'd been doing for the last several years and continue to switch back and forth between glasses.  I could pay a lot of money for a pair of progressive lens glasses. But with the way I lose glasses, I thought that not a prudent choice. So I decided to opt for something different. Like one of the many versions of multifocal contact lens.
I tried the contacts and had no problems getting them in or out, so it was a no-brainer.  No more glasses for this girl!  And the best part of all is that I CAN SEE! Did I mention that I CAN SEE?!  Yes, I can REALLY SEE! It's so thrilling that I'm having a hard time containing myself. I want to shout it from the rooftops — I CAN SEE!
For those of you with good vision, don't underestimate the wonder of being able to see your world with crisp, clear definition.  For those of you in my shoes (and you know who you are) get thee to an eye doctor!  Today!  You won't believe the dizzying array of options awaiting you.
Since your eye doctor is in the best position to guide you, I won't go into a long harangue on all the different types of lenses available to you (yes, even those of you with astigmatisms and/ or dry eye can now wear contacts).  I'll just say that, after trying several pairs, I went with Ciba Vision's Air Optix Aqua Multifocals.  They're just out on the US market, though they've been available in Europe for a while. (Why is it that Europe gets all the cool stuff first?) And I can testify that they are extraordinary — the best of all the brands I tried on both close-up and distance vision.
And, let me repeat one more time, I CAN SEE!
Can you tell I'm happy? : )