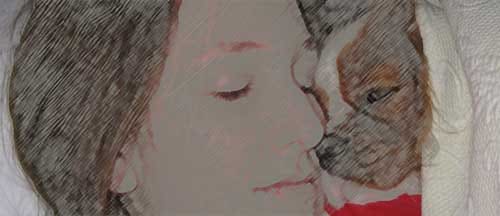 … could figure out how to crawl inside her skin to be that much closer, I've no doubt he would!
This is how the two of them sleep every night. Face to face. Breath to breath. Heartbeat to heartbeat.
It's a love like no other. And I can't believe that Cait has finally found it. It's been a long time coming. So long, in fact, that I wondered if she'd ever get to have the experience.
All it took was the right dog.
Thanks little guy.