I always find it interesting to see what Christmas presents wind up really sticking after the initial oohs and ahhs of unwrapping fade away.
Seems the ones that do it for me are always a combination of function and form. Something of utility that is beautiful to look at or just beautifully designed. Like these.
This is a little "Secret" Box– just 2″x3." Great for stashing tiny treasures.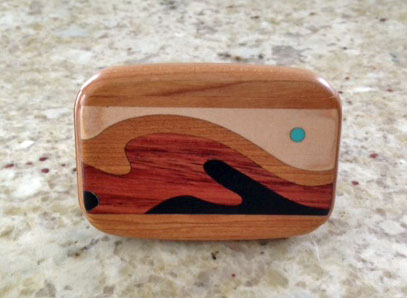 The lid is "hidden" in the top of the box and slides open like so.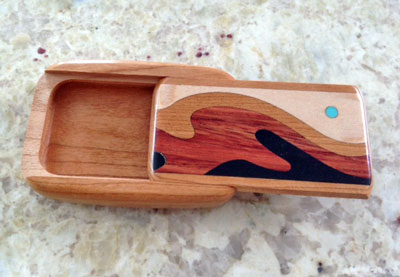 And this tote… well, this is self-explanatory. : )
What turned out to be your most favorite gifts?