Living in an old farmhouse (read major lack of storage space), I've come to value tools that serve multiple purposes. A classic example of a less-is-more tool is my multi-bit screwdriver. In the space it takes to store one screw driver, I have the equivalent of fourteen.
It has seven 2″ long double-ended bits that are stored securely within the screwdriver's handle. A very nifty design.
But every once in a while, I'll come across a single-purpose tool that really is worth the drawer space. I'd resisted this tool for years until finally my best friend, Ceres, bought me one. The first time I used it, I couldn't believe how well it worked. And how poorly a regular knife worked by comparison. What's this magical single-purpose tool?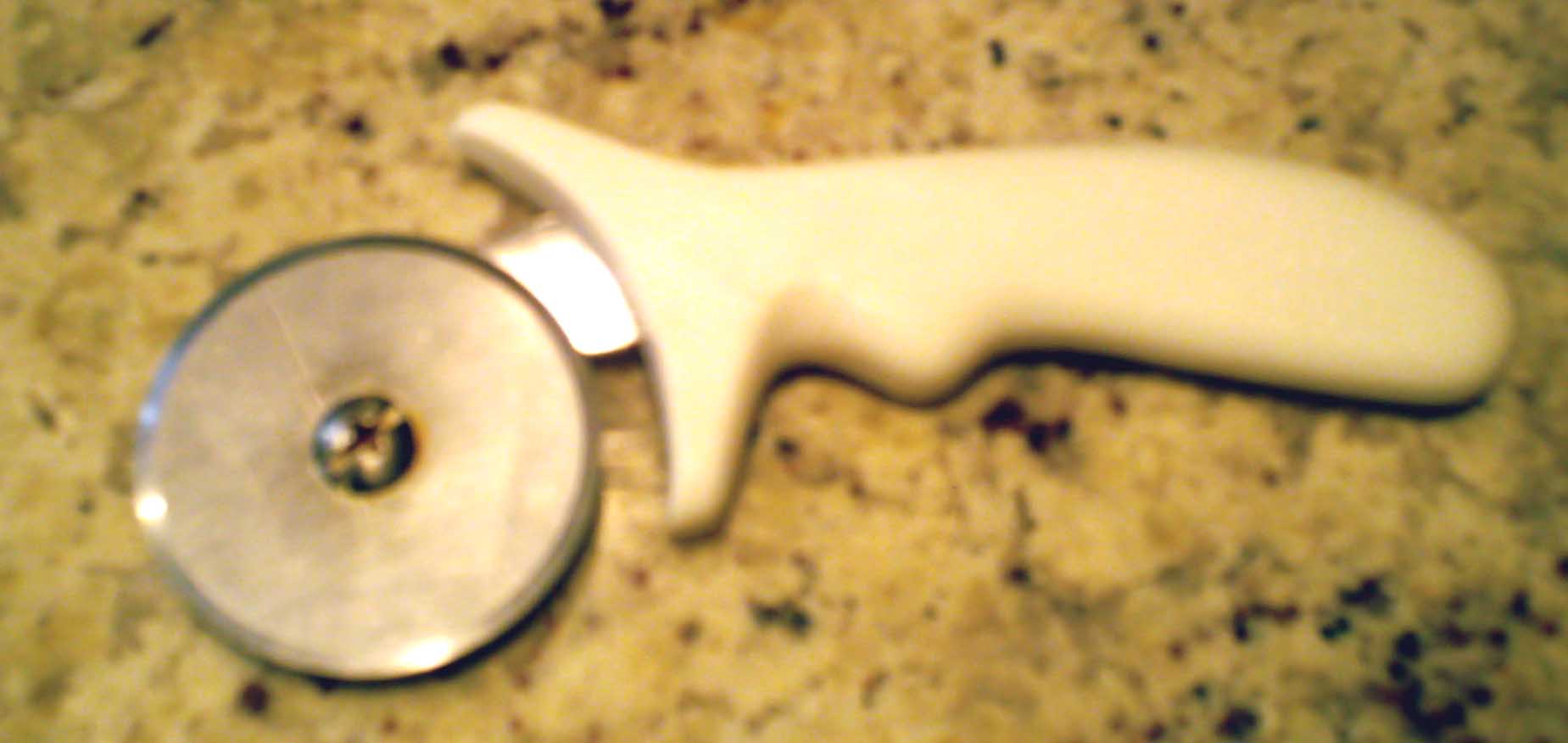 A pizza cutter.
Sometimes it's worth having the right tool for the job.
Bet you can't guess what we're having for dinner tonight.