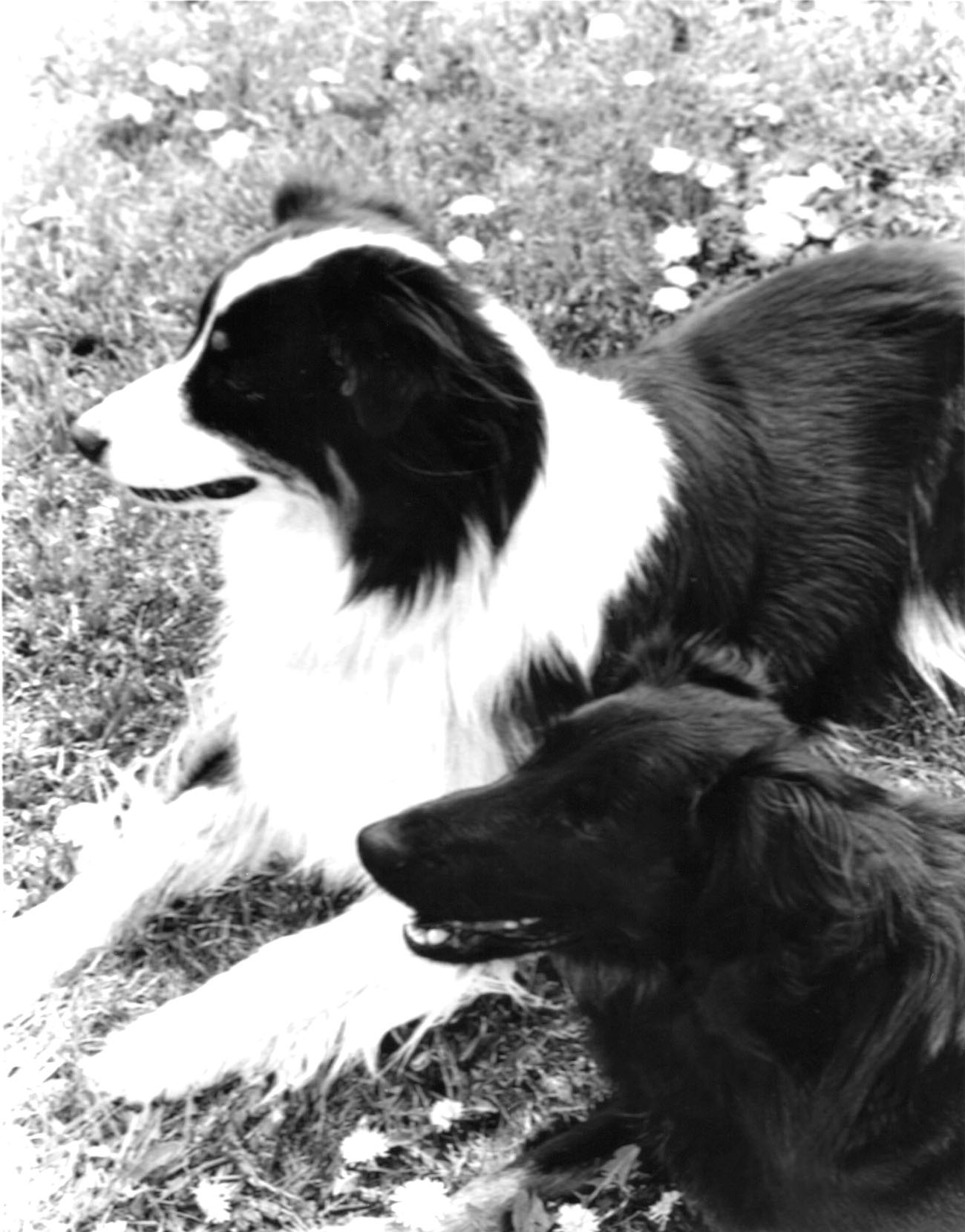 (This is my all-time favorite photo of Kiera and Magic, taken by my stepson, McLean, who captured Magic's sweetness perfectly!)
When Dogs of Dreamtime first came out, I donated a chunk of the proceeds back to the Rescue organization that I got Magic from. CAPP took the money and established "Magic's Fund" to help pay for training for other Rescue dogs, so they'd have a better shot at going to a permanent home. Today, I got this wonderful note.
Hi, Karen! I hope things are going well for your family and you! I want to give you an update on the good things Magic's Fund has accomplished. To date, two dogs have benefited from the Fund:

Buddy Boo, a one year old hyperactive and possibly brain damaged Lab mix. He was chained outside as a young puppy because the people didn't want to be bothered with housebreaking. As a result, he was unsocialized and very fearful of many things. He was also–and remains–very unfocused. He finds it very difficult to give anything his attention for longer than a few seconds, which could be the result of a congenital defect or perhaps an injury. We used Magic's Fund to take Buddy to obedience class, twice! While he is never going to be an obedience star, it helped socialize and calm him and provided the structure he needed. I am happy to say that, after nine months in CAPP, he is now is a loving home that continues to work with him!

Miss Emily, a Red Tick Coonhound, currently 7 months old. Emily was a starving stray at four months of age. Unsocialized and extremely food aggressive (with good reason!), thanks to Magic's Fund she is currently in a puppy class which is helping her tolerate other dogs and teaching her how to appropriately interact with them. She is also getting intense training to control her food aggression and resource guarding. She is smart and is quickly learning that people aren't going to take her food/toys away from her and she may even get something better if she doesn't growl, snap or lunge at them! We are hopeful that Miss Emily will be ready for placement in a few months. Sorry I don't have a picture of her yet–Miss Emily is NEVER still! :-)

gayle b Companion Animal Placement Program (CAPP) www.capp-petplacement.org
The goodness of my boy lives on! Go Magic!