While I always value simple things, that's been especially true this holiday season. It's been the little things (which really aren't so little to me) for which I feel most blessed.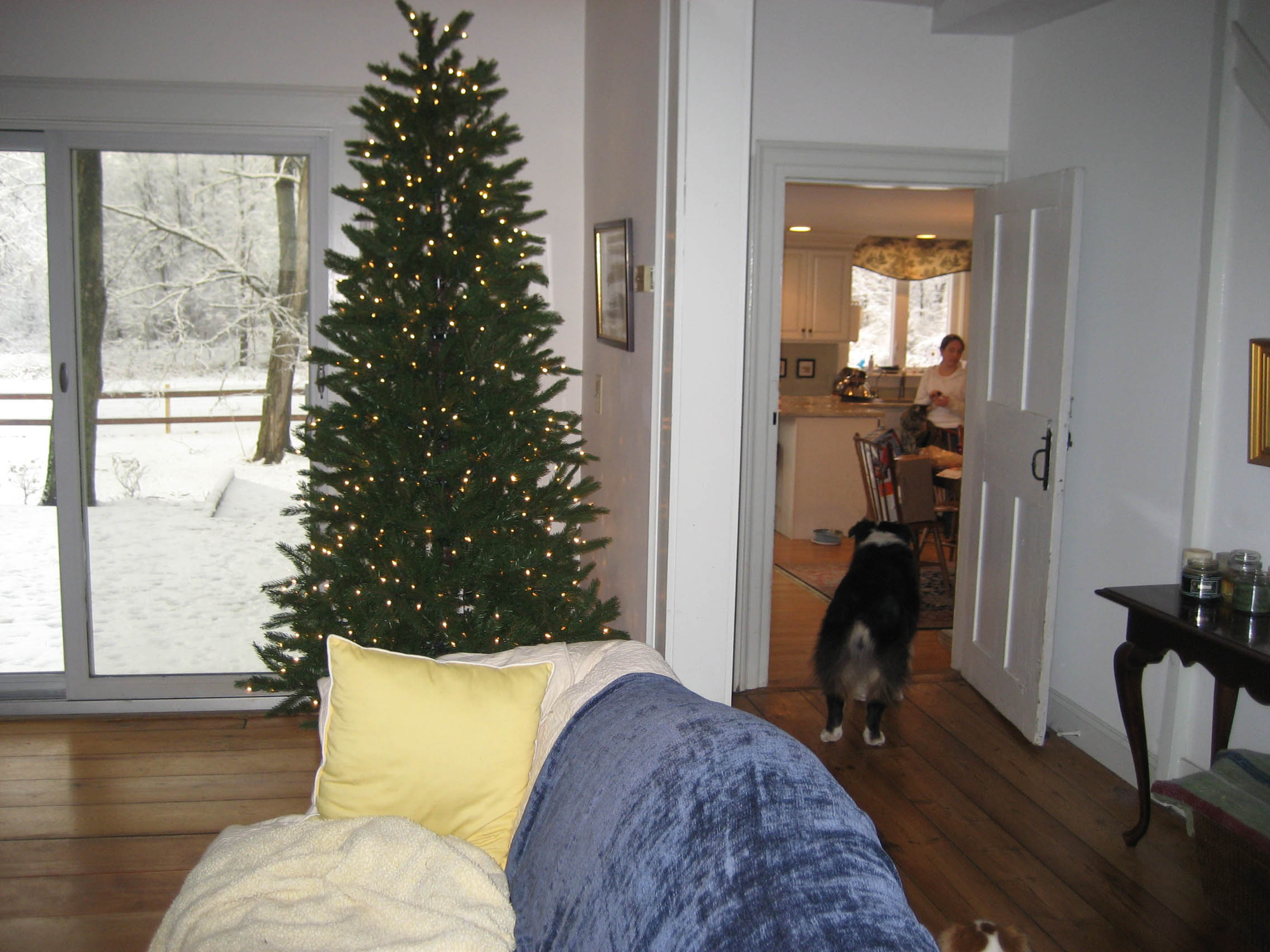 Like an uncluttered Christmas tree. And a daughter who's old enough and wonderful enough to cook dinner when I'm facing deadline crunches.
And having Wink and Finn both know how to use the dog door now.
And that I get to live in a beautiful, safe spot in the world, where Kiera is still healthy and well enough to continue to enjoy it with me.
And that Kiera not only tolerates Wink — but she's actually grown to love having him around.
And that, after 25 years of knowing my husband, I still find him as smart, funny, and lovable as I did way back when.  Maybe even a little more so.
And that you, dear readers, continue to drop by.
So, it is with much thanks that I say —
Merry Christmas (Happy Hanukkah, etc.) to all.
And to all a good night!