It's that time of year. The weather's warming. The birds are nesting. The garden's calling.
Cold weather crops are well underway.
Seedlings are put outside for a few hours a day to start hardening.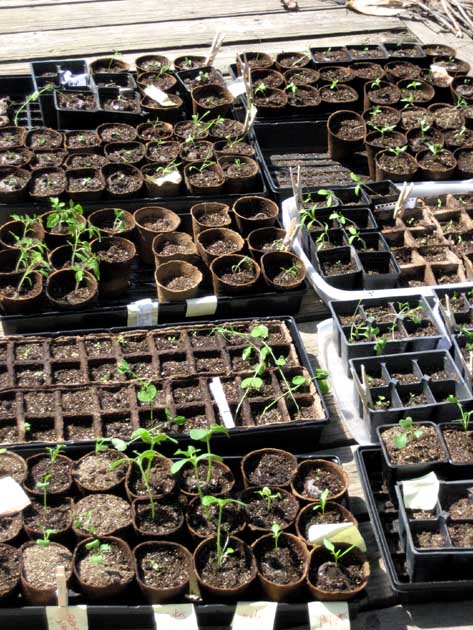 When they all come back inside, there's hardly a flat surface free. Time to seriously think about the benefits of a small greenhouse.
Also time to double the garden size.
I'm seeing lots of hot showers for sore back muscles in my future.