From our family to yours — wishing all the happiness the holidays may bring.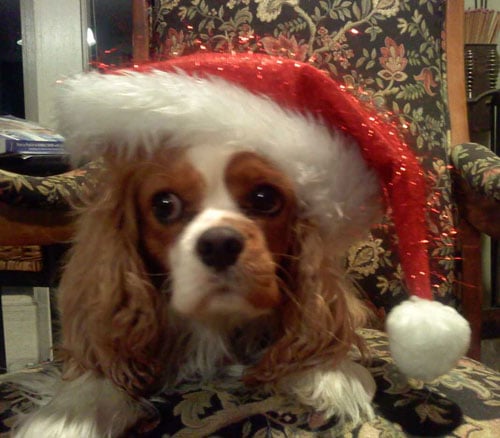 *No animals were harmed in the making of this photo. : )
While Wink doesn't seem like he looks very happy, he's really just impatiently eying the treat being held for him off-camera and would like to be released as soon as possible to nab it.