Without Graidy as Wink's point person, he has become even more attached to me, if that's possible. Which means he doesn't do well when I'm not in his immediate orbit.
So I stopped going for walks because Wink, at 12 1/2 years old, can't walk as far as I like to go. Then I thought–that's silly, there must be a solution. And sure enough…
I found this No-Zip Expedition Zipperless Entry Pet Stroller on Amazon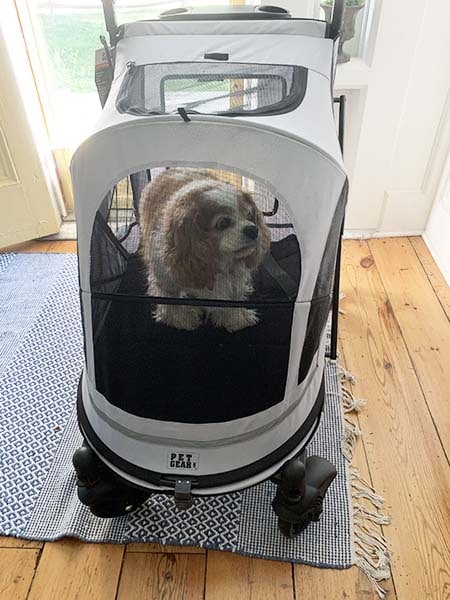 REVIEW
The details:
NO-ZIP, push-button entry; quickly lock and unlock doors without fumbling with difficult zippers

Dual-entry, pet can be loaded from front or rear entry, does not have […]
I've been on a bit of a health kick lately, as there are some physically demanding activities I'm planning on doing and I need to make sure my body can keep up.
So, of course, all research leads to the internet. But, as we know, it's also a place full of minefields; a big one being health and fitness. So when I saw this, I wasn't surprised.

(You can find more infographics at Statista)
"The heart of the global misinformation […]
Cait is going through "a phase" where she prefers to be independent in every imaginable way, including relationships. Some of it, I think, stems from being in a time-sucking pre-med program with a concurrent job in an ER, while looking at looming med school debt. So I wasn't surprised to get this text. Yet I can't help myself but want to encourage her to be more open to all of life.
And, just like her, she snapped me back to "just appreciate the meme" —not everything has to be a teachable moment. Copy that.
*If you can't read the yellow text on the photo, it says "I don't need a man, I need money sweetie."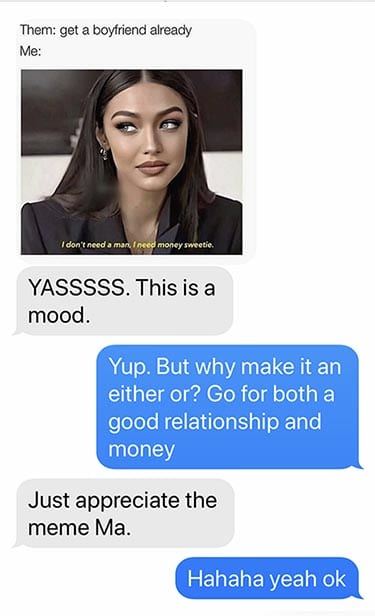 We've come to live in a complicated, splintered world where not all realities are shared equally anymore. For instance, in this age of Trump, one can choose the option of "alternative facts." The divisiveness that is happening in this country (and around the world) is like nothing I've seen in my lifetime. As someone who works hard at being clear and living a spiritual life, this is more than disconcerting.
At least in the US, the generally accepted practice has been that one should neither discuss politics nor religion in polite company. While there's a problem with that view as well, it wasn't based on fear; fear […]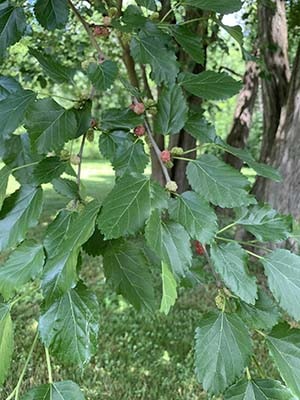 I have lived in this house, on this property, for a very long time. The longest I've lived anywhere by double.
And I like to think that I'm an observant person because I usually am.
But this totally slipped by me for who knows how long. Until a few days ago.
(Actually, it was Cait who noticed it while home because her two roommates contracted covid. But that's another story.)
A MULBERRY TREE!! Bearing mulberries. Lots of them!
So, of course, I immediately went to what is the best way to harvest the mulberries. And tah dah!