With the cost of food skyrocketing, and the prices of organic produce off the charts, my garden experiment this year is to work toward growing enough food to feed my family for the year. Matron of Husbandry over at Throwback at Trapper Creek was the one who inspired me.
This year, I've more than doubled the size of my gardening space, as well as added several more fruit trees and bushes. Even with all that, I'll need to increase my garden that much again next year. My current garden only takes us through early winter. With the new garden, we'll make it to early spring. But that will still leave a 3-4 month gap before the summer garden kicks in again.
With all the writing and teaching commitments I have right now, I'm trying to be realistic about what I can actually accomplish. I figure by working up to the size garden I'll ultimately need over the next two years, that will give me time to get more comfortable with canning, preserving, freezing, and storing larger quantities.
Before I could start the new site, I had to take down Cait's swing set that her brother and I built for her several years ago.
Going.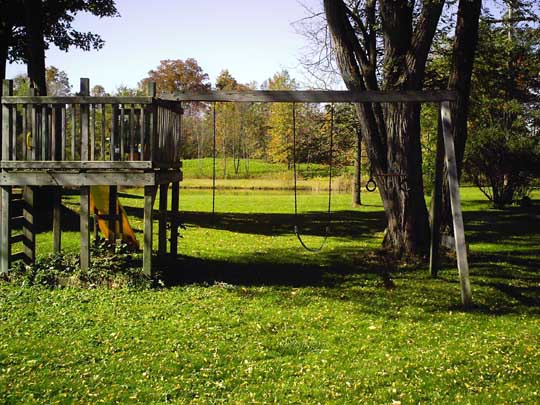 …Going…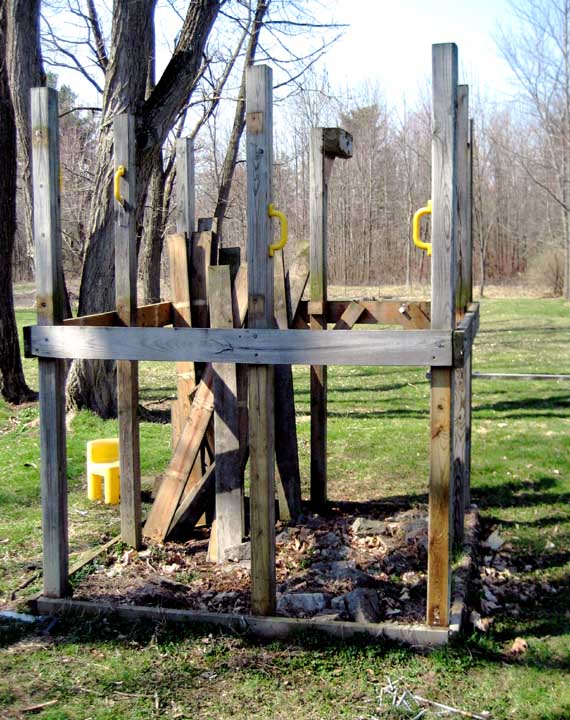 I was wishing we hadn't built it so well. It was a bear to take apart.
…Gone!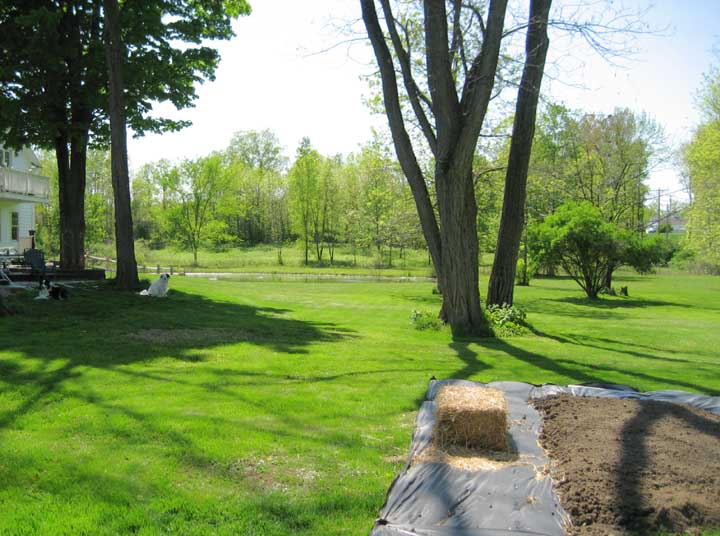 Here's the new garden and where all the old stuff is.
I'm thinkin'… this ought to be enough to keep me busy for a bit. :)