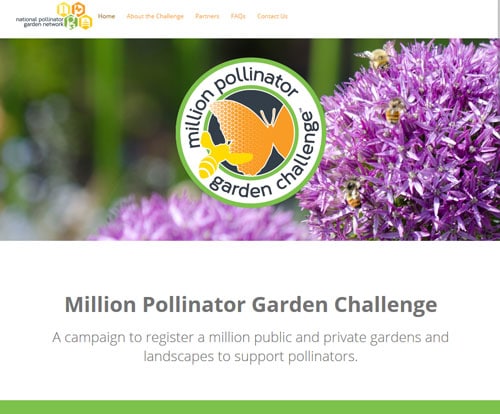 If you're into gardening, you know about the pollination crisis. If you have a garden that attracts pollinators, please consider registering your garden at http://millionpollinatorgardens.org/.
The effort is to create a contiguous web of pollinator habitat across the country to save our native pollinators.
Nutrition ( lots of pollen and nectar sources) is very important to help pollinators withstand the diseases, mites and pesticides they are exposed to in the environment.
Having habitat for native pollinators is important too. A stone wall, bare ground and small piles of dried plant stem material will provide nesting area for solitary native pollinators.
If you don't have a garden, maybe spending a little time on the Million Pollinator site will encourage you to get started.
Click on the image to go to the website.