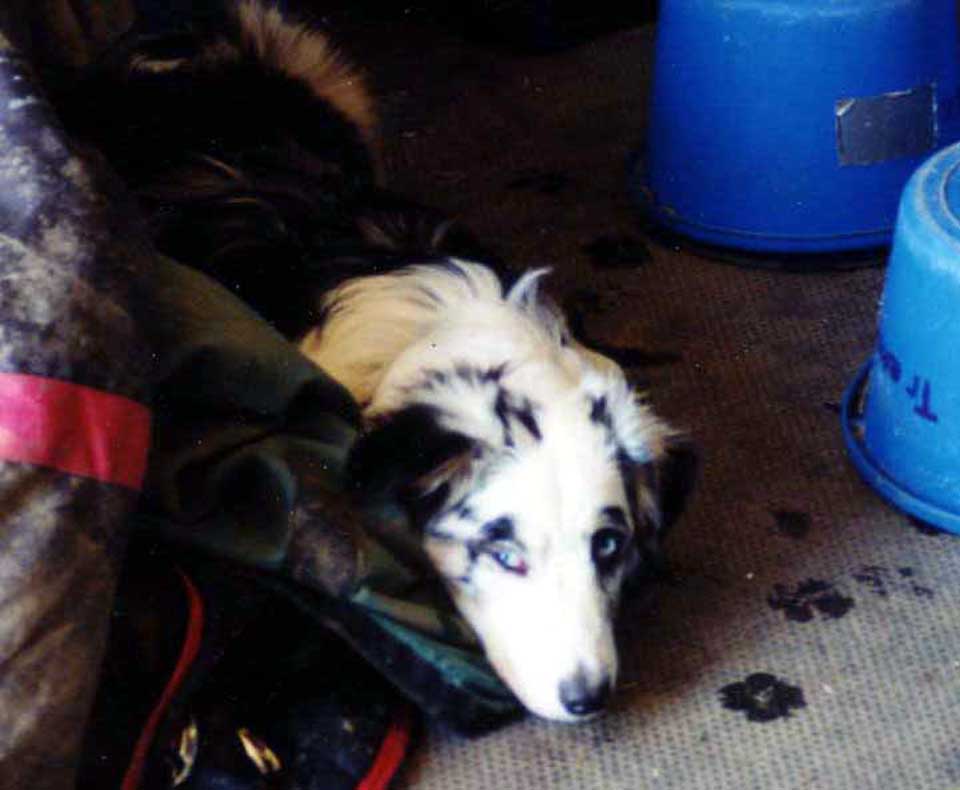 For those who've read Dogs of Dreamtime, you remember Molly, my deaf Aussie and Kiera's sister. You probably also remember that I had to rehome Molly because of a deadly sibling rivalry. It was one of the hardest decisions I've ever had to make for one of my dogs.
I hope you also remember that, with diligence, I was able to find the perfect home for her. Her new owner (of several years now) is legally deaf, and has a completely fenced-in horse farm where she can run safely to her heart's content with her best friend, Tara's other dog, a big ol' German Shepherd. The above right photo is Molly, all grown up, hanging out in the barn waiting for Tara to get her horse saddled, so they can all go for a stroll.
While no one wants to rehome a dog they love, sometimes it's the best choice, the right choice, for all involved–most especially for the dog. Molly has a fantastic life–far and away better than the life she would have had if I'd kept her. In no small part because she would have always had a limited life here; I would have always had to keep Kiera and Molly separated, creating a kind of limbo life for all of us. Instead, she gets to run free every day and be with her beloved person all day long. What could be better than that?