I've been hard at work trying to make it so Wink can continue our walks even in cold, snowy weather. It's been a process, to say the least. But I'm determined.
The latest problem to solve has been how to keep Wink's feet protected.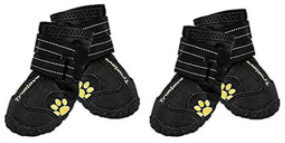 I started off with these waterproof, skidproof booties from Amazon.com EXPAWLORER Waterproof Dog Boots Reflective Non-Slip Pet Booties. They get 4 stars, and for a lot of people, they seem to do the trick.
Here's what they look like on Wink. So far, so good.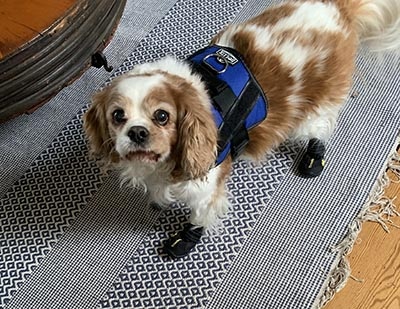 But here's where the trouble starts.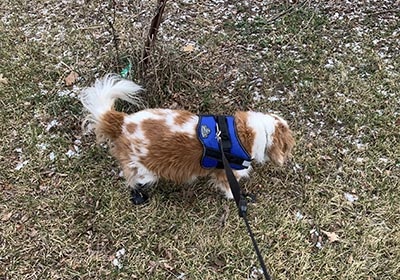 Notice how his […]