There's a trick to getting not-soggy, not chewy, but perfectly CRISP kale chips every time. And I'm going to share 2 of my secrets to ensure your success. But first the recipe!
1.   Start with a bunch or two of kale and rinse well. (As it so happens, I have several bunches from the garden that need using.)
2.  Use a salad spinner to dry well. [SECRET #1: You need to start with very dry kale pieces—moisture contributes to sogginess.]
3.  Cut out the stem that runs down the middle. You could leave them if you wanted but I find them a little too woody.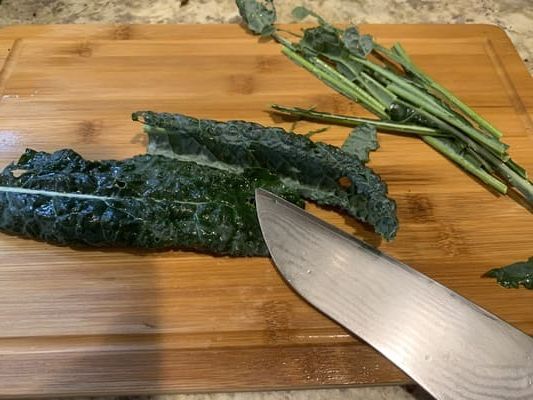 4. Tear/cut into chip-size pieces. […]