Even if you don't have your own garden, if your car's been unlocked, you've probably been anonymously gifted with enough zucchini to feed an army. We gardeners like to share the wealth, as it were…
I'm here to help save the day. I have two recipes that are guaranteed to have everyone in your family (even your vegetable-hating kids) loving zucchini and asking for more. No joke.
So without further ado: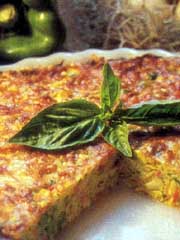 Zucchini Cauliflower Pie
I know, it sounds positively awful — zucchini and cauliflower?! How the heck did I come up with that! Can you say bumper crop of both? And what a happy surprise.
Bar none, this is a […]