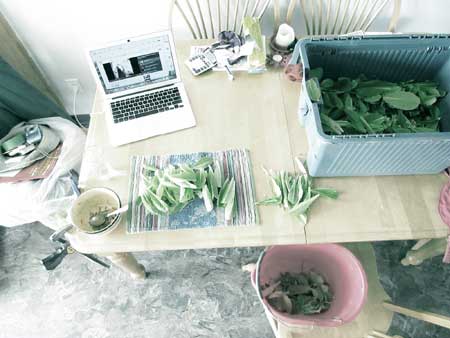 Photo: Timothy Boucher's Lettuce Operation.
I've been growing food since I was 12 years old. That summer, I hand-dug a quarter acre garden in one of our unused horse fields  and I've never looked back.
It's provided a never-ending source of enjoyment and satisfaction for me through the years.
No matter how crazy life might get, all I need to do is take a walk in my garden to lift my spirits.
As I've gotten more proficient and efficient, I've dabbled with the thought of selling locally. I figure it's something I can do into my old age. And so I've been collecting resources and information to have at the ready when I […]