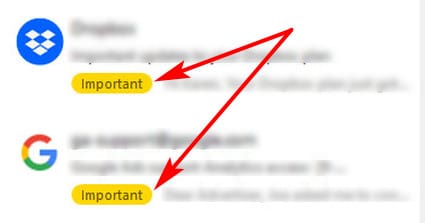 Depending on the email client you use, you may see every and I do mean ev-er-y single email marked with a bright yellow IMPORTANT  label. It's maddening to keep unchecking them to only have the next email reappear as important. Again.
Here's the only fix that works to stop Gmail from marking all emails as important.
If you don't want emails getting marked as important, go to mail settings > inbox  – disable Importance markers, and then set up a new filter.
Step 1: How to Disable Gmail "Important" Markers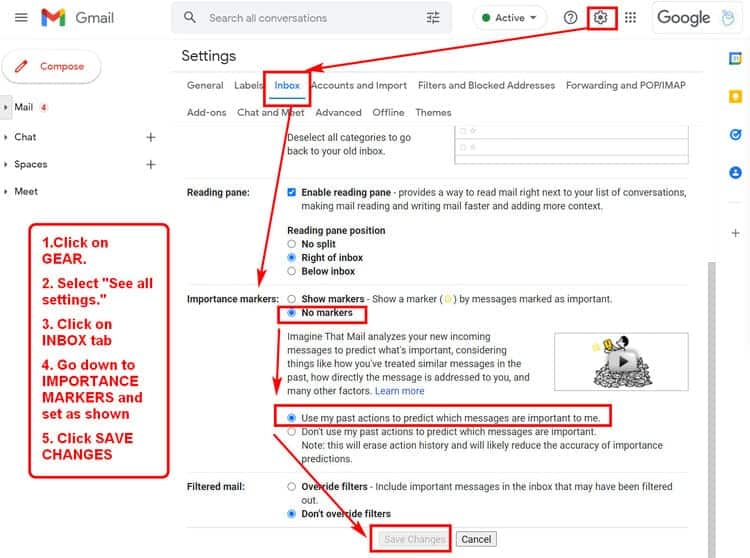 Sometimes this works and sometimes it doesn't. If Gmail keeps marking incoming mail as important– even after you've manually unchecked it in your email client–move on to Step 2. It works like a charm.
Step 2: How to Set Up a New Filter to Remove Important Markers
1.  Set up a new filter
2.  In  the DOESNT HAVE THE WORDS box type a garbage string eg qwertyuioppoiuytreewq
3.  tick "Never mark Important".
4.  As you create the filter, make sure to select to have it applied to all matching messages. For Outlook users, that will also empty your Important folder and as it will remain empty as long as the filter is active, and then you can just ignore that folder.
1.

2.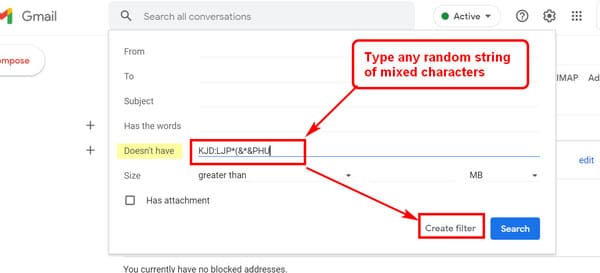 3.