Happy days are here again! Nothing blows off the winter doldrums like getting my Bakers Creek Heirloom Seed Catalog. Because I grow organically and save my own seeds, I especially love these guys.
They offer one of the largest selections of 19th-century heirloom seeds from Europe and Asia. So if you're looking for something out of the ordinary—and sustainable, look no further.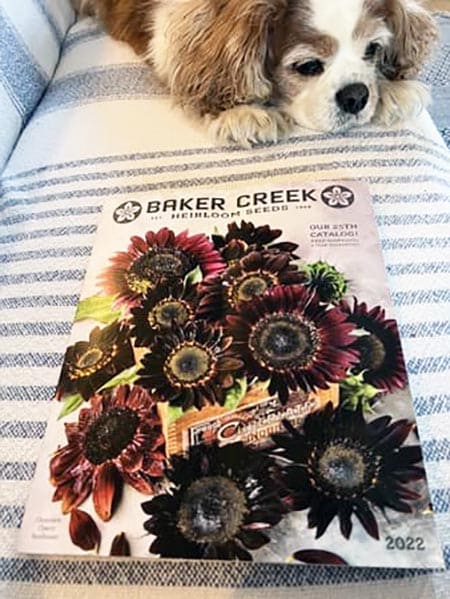 From their website: At Baker Creek, our mission is to provide the seeds of a sustainable food supply for everyone and keep heirloom varieties alive for future generations. We believe that farmers, gardeners, and communities have the right to save their own seed, and in so doing preserve seed diversity and food security in an age of corporate agriculture and patented hybridized or genetically modified seeds. All the seeds we sell can be saved, shared, and traded, and we encourage people to save their own seeds.
How can you not love a company like that!