This has been Riley's favorite bed and chew toy all in one. I keep it near my desk so he can plop there while I'm working.
Since Kenzie has been here, they pile in together. Thinking they looked a little cramped, I brought down the big bed that was anonymously delivered for them to use.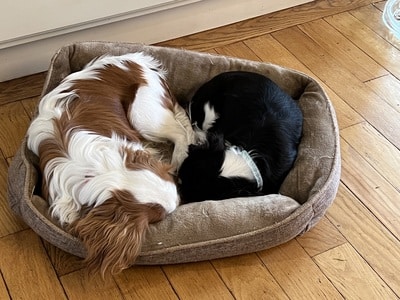 Apparently, it doesn't matter the size of the bed.
Wherever one is, you can find the other smushed right up against them.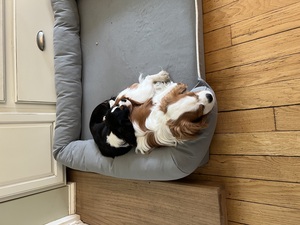 Love is a wonderful thing!