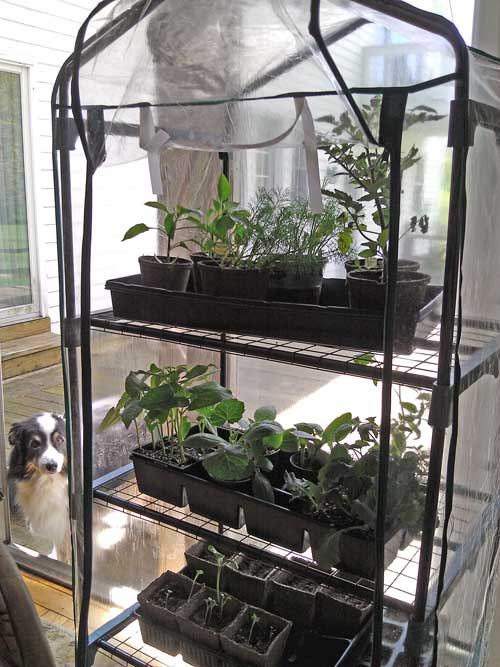 In the Northeast, we use Mother's Day as the official opening for our gardening season. For those of us who want to get a jump on growing, starting seedlings a month or two in advance is a way of life.
Before I can plant these outdoors, I'll start hardening them off by putting them outside in a sheltered sunny spot for a few hours a day. That will help lessen the transplant shock.
Then I'll direct seed the rest of my garden, so that I'll have a good rotation of vegetables in varying stages of production throughout the growing season.
Only another gardener would understand how exciting it is to see how beautiful and healthy my seedlings are. And only another gardener would understand how it's taking every ounce of self-restraint I have not to plant these right now! : )