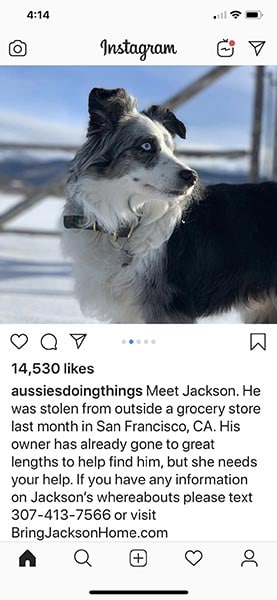 There is nothing more heart-wrenching than losing a beloved pet.
When I was 5 years old, I remember spending hours walking around and tacking flyers to every outside flat surface I could find when we had lost a beloved dog.  Then the world evolved to also placing lost and found ads, and so on.
Now there's a much better way. You can reach potentially tens of thousands of people through social media.
Just came across this well-done example on Instagram. Multiple photos of dog. Phone number to call. Website to visit.
Oh, and by the way, if you know anything about Jackson, you know what to do.