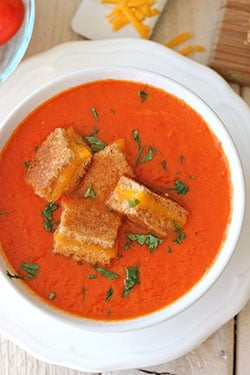 So I'm guessing you can tell from the title of this post that Cait had her wisdom teeth out recently. Yep. All four. Nope. Not gonna show any videos or pics–though she was very funny.
And trying to feed this fussy eater–even when she has all her marbles and can chew–is always an adventure.
So what's a mother to do when her child doesn't like eggs, or Jello, or pudding, or pretty much any of the "typical" soft foods I could think of….
Mashed potatoes, baby food, orzo pasta with butter or cheese sauce, Naked smoothie drinks, yogurt, soup. That's about all I could get down her. Until I found these 2 lists of great food you can eat after wisdom teeth surgery, which open up a world of possibilities.
24 Foods You Can Eat After Getting Your Wisdom Teeth Out
99 Foods To Eat After Dental Surgery, Implants, or Wisdom Teeth Extractions
Photo courtesy of damndelicious.net where you can find the recipe.