It's not often that you get to introduce someone to a food they've never tasted before. The last time I had someone surprise me with a new taste was when my best friend, Ceres (very Greek and the queen of foods you've never tried before), gave me an Asian Pear. It looked like an apple, tasted like a cross between a melon and concord grapes, and had a sweet fragrance with a juicy crunch.
Last week, I had the fun of introducing another friend to the delectable taste of a ruby-red pomegrante. Her face lit up with delight as she savored the distinctive sweet and sour taste that exploded on her tongue in a short burst of flavor.
Pomegranates are Cait's and my absolute favorite fruit in the whole entire world. Sadly, they are only available around here late fall and early winter. They're on the expensive side, but they're worth the splurge.
The trick for most people is in figuring out how to open and eat the darn things. There are almost as many ways as there are people who like to eat them. This is how we do it.
STEP 1: Cut out the flowery end, so that it comes out in a cone-shape.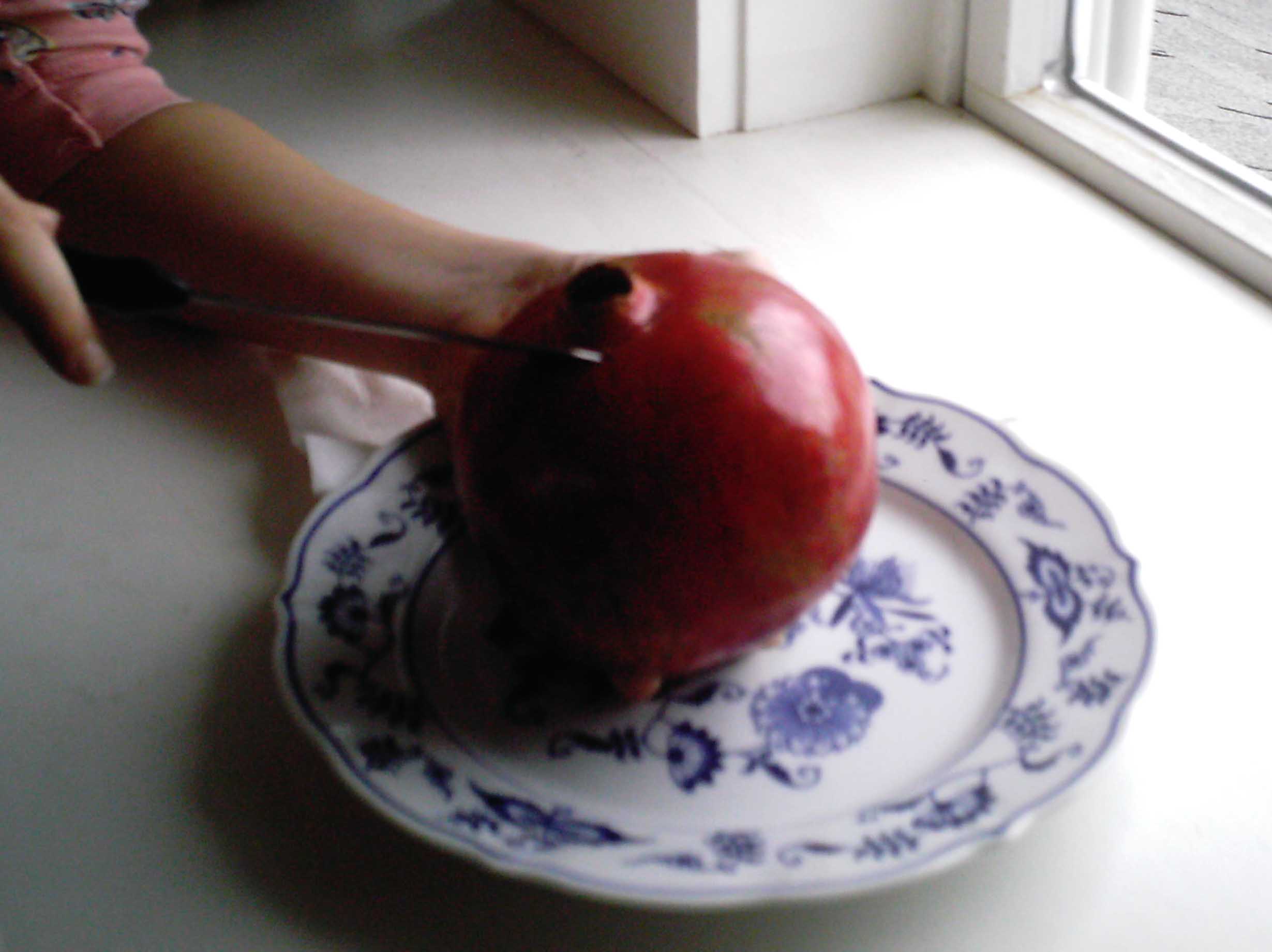 STEP 3: Break the sections of the fruit open.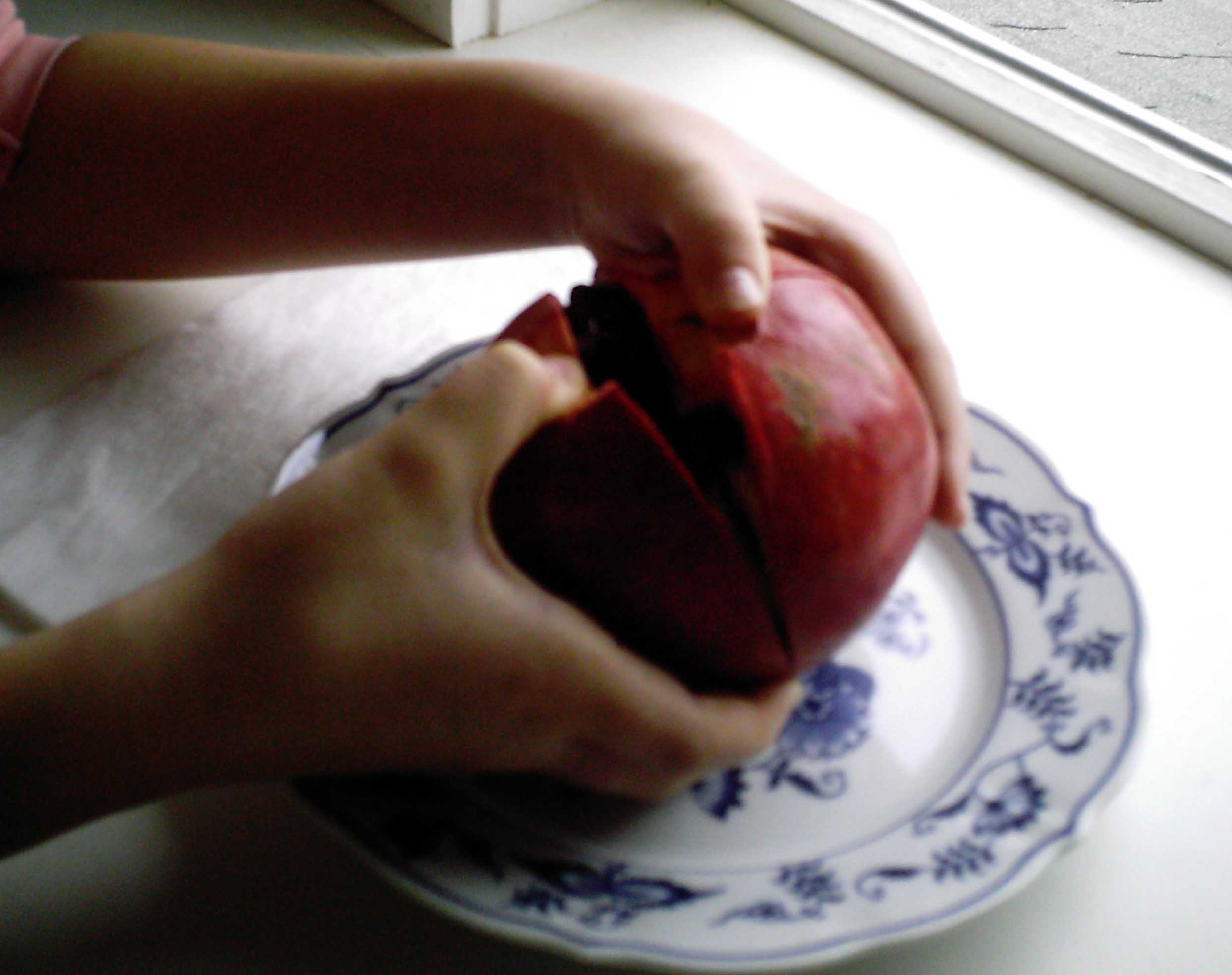 STEP 2: Score through the skin in four sections.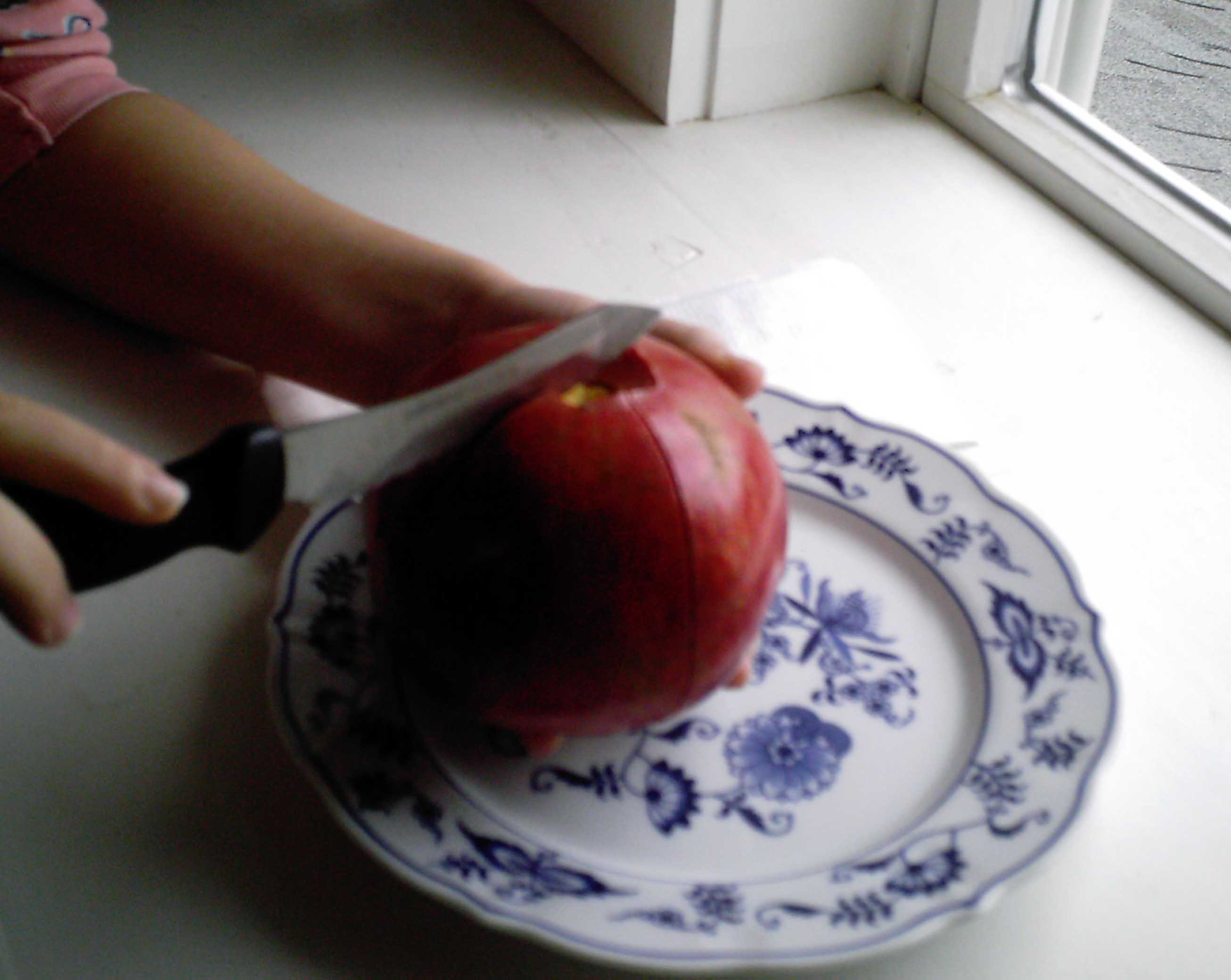 STEP 4: Eat and enjoy!
Tips & Warnings
A ripe pomegranate is ruby red (not pink), and smooth (not leathery) and firm to the touch. It should feel heavy.
The seeds are edible. Just pop a couple in your mouth and crunch away. Don't waste your time trying to suck the juice off the seeds and then spit them out. It'll drive you crazy.
There's a paper (rather than cloth) napkin in each photo for a reason. The juice of a pomegranate STAINS, and it's a nearly impossible stain to get out. So pull open and eat carefully.
You can do all of the above steps while keeping the pomegranate submerged in a bowl of water. This keeps the seeds from squirting and staining. The seeds will sink to the bottom and the pithy white (not edible) will float to the top.