One of my great joys in life is heading out to the garden to collect food for dinner. Weather like this simply adds to the adventure.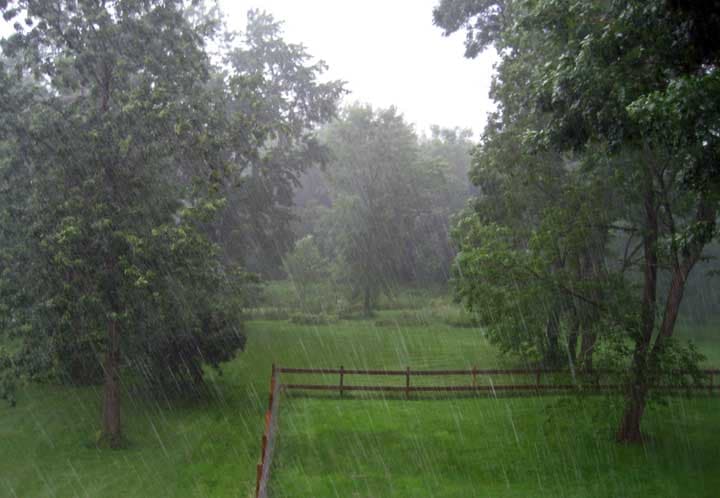 I'm usually very thankful for rain, but with all the wet weather we've had, it's really slowing down some of the crops.
As you can see, my selection still mainly rests with cool weather crops.  Here, we've got some snap peas, a variety of lettuces, a bowl of fresh-picked raspberries, and a bunch of wild mint and red clover flowers.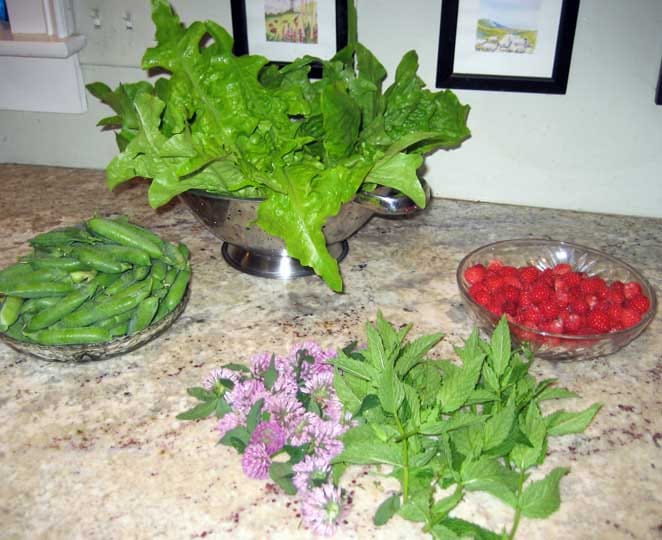 Two of my family's favorite summer treats are made with some of the above ingredients.
When you add a handful of this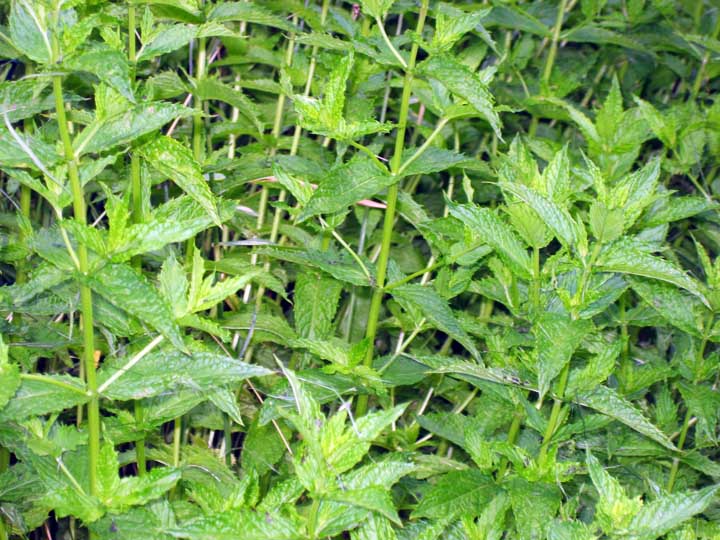 and this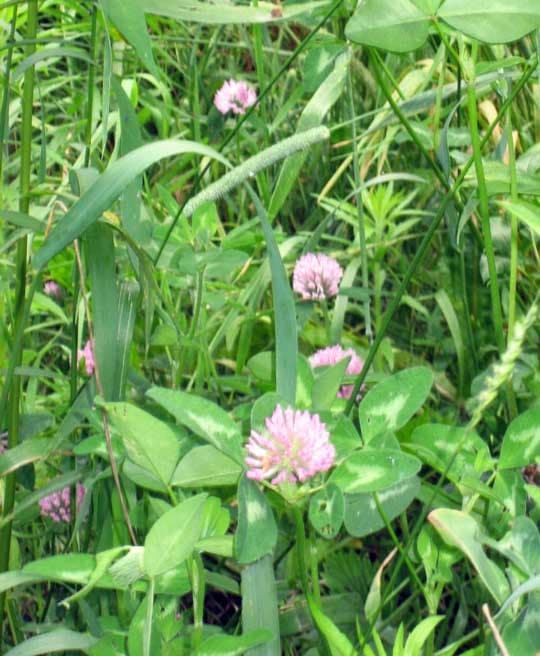 to a quart of boiling water, it makes a most delicious tea. Add a little honey and let steep for several minutes. Serve hot or cold. Store in refrigerator.
Red clover is good as a blood cleanser, and mint aids digestion.
But, I've saved the best treat for last!
If you're in need of a quick, easy, and crowd-pleasing dessert, here it is.
Ingredients:
Fresh raspberries — as many as you like.
Ice cream of your choosing (we like vanilla for this recipe).
Sprig of fresh mint
smallest size tortillas
Honey
Cinnamon
Canola oil
Directions:
Pour enough canola oil to cover bottom of 10″ frying pan. Heat on medium high.
When oil is hot, add one tortilla and let lightly brown on one side, then turn over to crisp the other side. The tortilla may start to puff up, and you can leave it puffed, or poke a hole to let the air out. Continue with as many tortillas as needed (one per plate).
Place hot tortilla on plate. Drizzle with honey and sprinkle with cinnamon.
Scoop a spoonful or two of ice cream on top.
Add a handful of raspberries with a sprig of mint and you're done.
Enjoy!