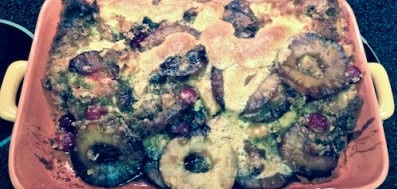 When did it happen that we've come to live in a time where it has somehow become socially acceptable to publically behave badly by expressing anger and frustration, and a willingness to harm others. Whether by yelling, name-calling, flipping someone the bird, or worse threatening someone's integrity or safety.
And, conversely, showing signs of sensitivity and vulnerability are frowned on as being weak.
Not an upside down cake I have any interest in taking a slice from.
What if we remembered to start doing and saying even tiny, decent things instead?  What if we extended the great power of kindness and compassion, and remember that we're all on the same team–Planet Earth Team Humanity.  Now there's a world I'd be excited to participate in.