Spring is springing around here, worrisomely, a bit too early… If you know of anyone who doesn't believe in global warming, just send them along to my place. With temps in the 70's and 80's for the past two weeks in the middle of March, Mother Nature is clearly a little confused. None of this should be happening for at least another month!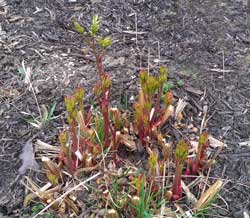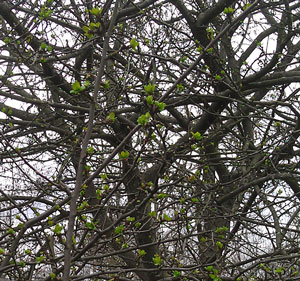 Peonies breaking dormancy                          Crabapple tree budding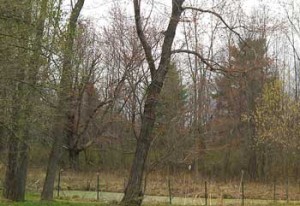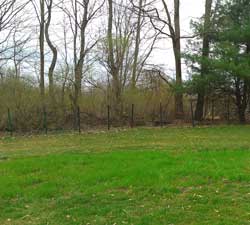 All my trees are starting to bud too early. Grass greening up and growing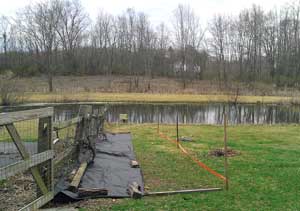 But we northern gardeners have to learn early on to accept the vagaries of unpredictable weather. So I've been taking full advantage of the unseasonable warmth and have gotten started laying down a new garden bed.
Roto-tilling and working in compost happens later today. Then by the time my seedlings are ready to plant, the soil will have had a chance to settle back down and worms will have replenished. Then I'll leave the soil alone and manage weed control with mulching.
As always happens when I think about growing food, I also think about cooking food. If you're anything like me, by this time of year, you're running out of steam for tried and true recipes and are looking for something to shake up the dinner rotation. Here's my new favorite cookbook:  Essential Pepin: More Than 700 All-Time Favorites.
Every recipe I've tested has been fantastically delicious and surprisingly simple to prepare. Pepin offers a variety of innovative ways to prepare seasonally fresh ingredients–perfect for a gardener's bounty. He's inspired me to actually enjoy cooking again! And that's saying something!