It's been a while since Finn, Cait's Maine Coon mix, has gotten any air time. Let me remedy that. He's almost 4 years old already! And he is well-loved by both humans and dogs alike around here.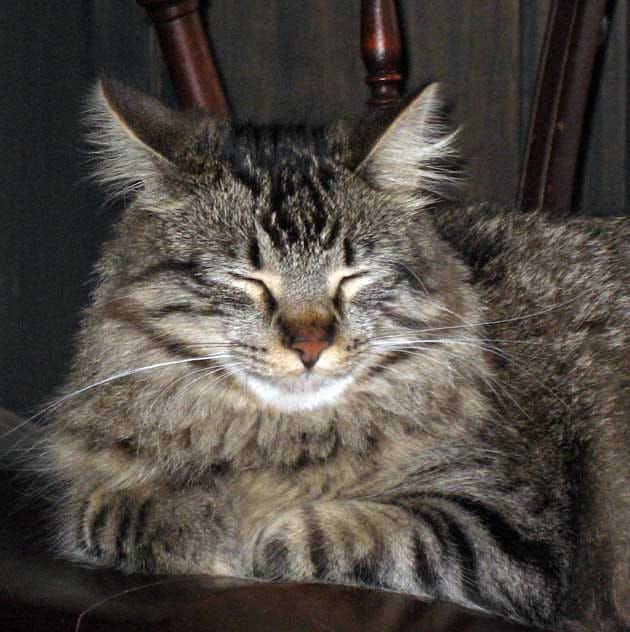 That said, I'm not what you'd call a natural cat lover. And Finn and I have had our moments–Â Â  Yep, that's his handiwork.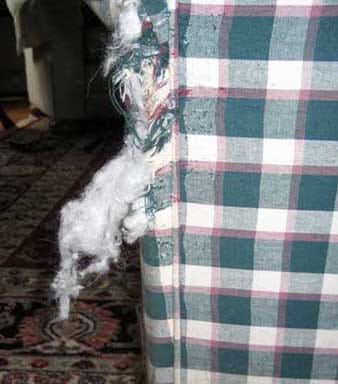 But I really do love him.  So much so, that I built this fence in part for him so he could be a "safe" outdoor cat.  Since we got him, that has been his deepest wish.  How do I know?  You'd only have to listen to him "cack" at the door for hours on end to understand.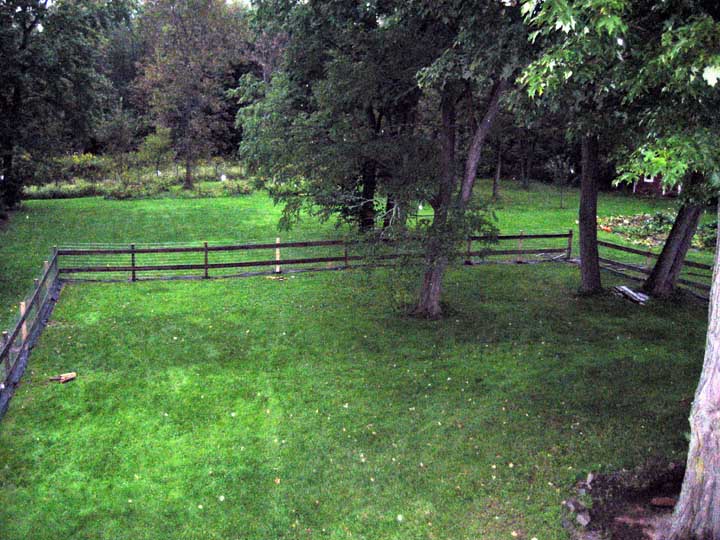 All was well for several months.  Until he finally figured out how to deal with the floppy wire at the top of the fence line.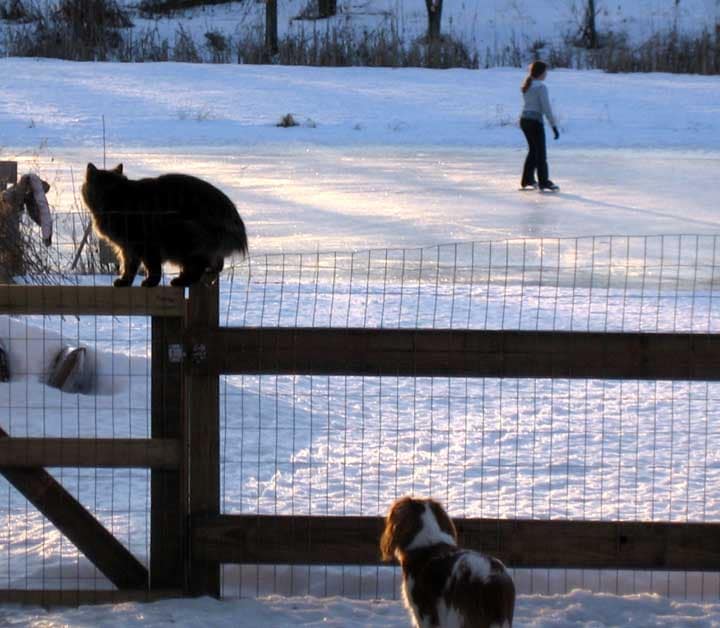 We've had to resign ourselves to the fact that his life and his destiny are his own now.  Though we do make sure that he's always in for the night before dark.  We don't want to tempt the fates anymore than we already are.  And with all the night-time predators around here, that would be tempting indeed. Once the sun comes up, he's rearin' to face a new day.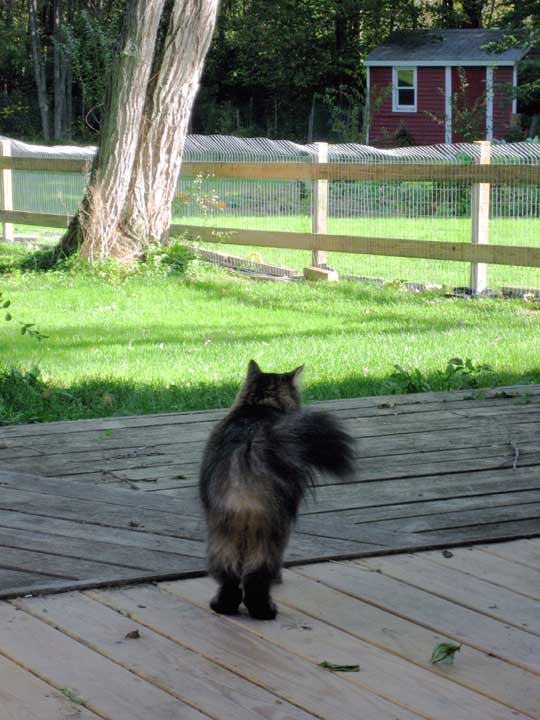 Yes, if anyone were to ask him, I've no doubt our Finny boy would tell you that his life is mighty fine!