It's been an interesting week. We've been fighting hard to bring Finn back from the brink of death and he's finally out of the woods (more on that in another post), and Cait has been very chatty about the movie, Into the Storm.
So combine one very sick animal and a wacko weather movie, and you won't be surprised that I went looking for an app like this.  It's a great little app. If you decide to download it, take a moment to upload your pet's records as soon as you get the app, so if they're injured, you'll have all their info on hand when you need it. This Red Cross app also provides instructions […]
Sing it with me! Hallelujah!!!!
Those of you who've been here for a while know that I've been engaged in an epic battle for 7+ years to try to get Finn to stop scratching my furniture to ruins (hard to believe he'll be 8 in April). I have tried just about every cat product on the market.
FINALLY!!! SUCCESS!!!!!  
Better late than never…  Finn absolutely goes bonkers over this scratching post. He scratches. He climbs. He perches. He rubs. He scratches some more. He stretches. We are both in heaven.
The post is covered in sisal,  32″ high,  a snap to put together, and sturdy as can be. Finn, who has never so much as looked at any other cat scratching post I've […]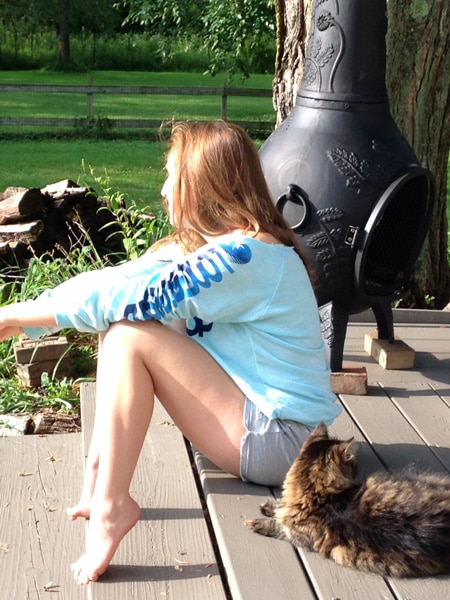 Watching Finn dig into some of his favorite wet food, it occurred to me that I've never seen a cat resource-guard. Could just be my limited cat experience, or just that as a rule I've been lucky with the cats I've had. Worst cases were former feral cats who would simply withdraw from the food and wait for me to leave. But no growls or bites or claws directed at me.
Then again, cats are not the tight social species that dogs are. They don't normally share their food source (mice are single-serving, I believe).
I've seen cats refuse to let other cats near them while they were eating from a communal food […]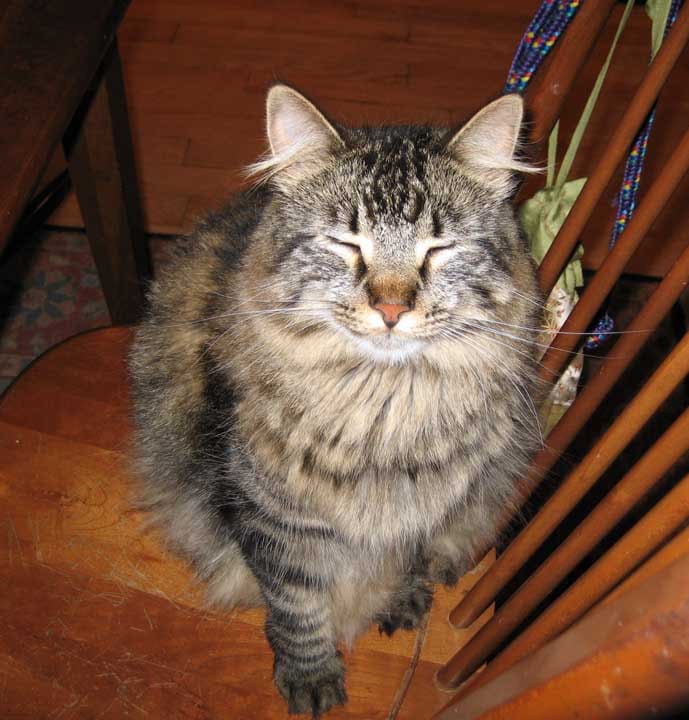 I'm finally at the end of my gardening season. Harvesting is complete and garlic for next year has been planted. As I ready the rest of my beds for next season with weeding and composting, Finn is having a field day! Imagine his excitement at seeing pristine rows of dirt all fluffy and ready for his "deposits!"
Don't get me wrong–I love Finn. I just don't love the potential health problems his natural cat behaviors present for my garden. And, as I am in a ferocious problem-solving mode, I've decided to foil Finn once and for all!
At first, a simple thick straw mulch worked well enough. But not for long. So I […]