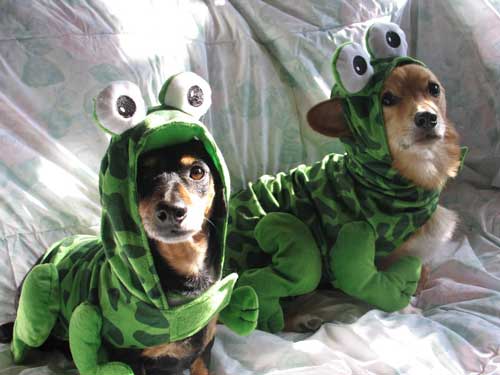 A dog-loving friend sent me this photo of her Halloweenie dogs.
I also get pictures of them in Christmas costumes. This friend doesn't have 2-legged children, so her dogs fill some of that role. Any dog would be lucky to call her their dog mom. What she accomplishes with her rescue pups is truly amazing!
While I always get a giggle out of her photos, I've never thought about dressing up any of my dogs. So I'm curious–
Do you dress up any of your animals for Halloween?
Do you dress them to take photos to use on Christmas cards?