This is Finnegan, our Maine Coon clown. As you can see, he lurvs my laptop. And he lurvs to scratch and claw my furniture. In fact he lurvs clawing so much that he's been systematically ruining each piece of upholstered furniture I have.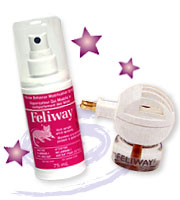 A while back, I asked for advice about Finn's clawing the furniture. Jen, from Fuzzy Logic, recommended Feliway (Comfort Zone) spray and diffusers . Feliway is a cat pheromone that duplicates the smell of a cat's natural scent glands. The pheromone helps cats feel calm. which significantly lessens the urge to claw (or urinate or spray) to mark their territory.
I'm not one to put much stock in miracle products; I've been disappointed with the results too many times. But Feliway is one product that really delivers!
Without further ado — the results of using the Feliway plugin.
Before Feliway: Clawing until the stuffing gets pulled out.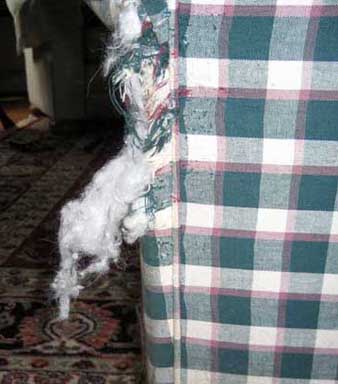 After Feliway: No more clawing. Stuffing stays put.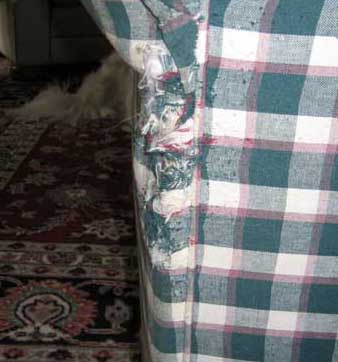 With results like these, I'm thinking it might even be safe to go ahead and get this couch reupholstered now.