We're in the process of recycling phones. When the oldest phone is ready to bite the dust, I get the new phone (because I need high tech equipment for my work), Andrew gets my phone, and my mother gets his.
So with the latest upgrade to iPhone X (which I love), I found that I was no longer able to use it as a hotspot for my laptop (which I didn't love).
After researching, I found the problem. You can't have any spaces or special characters in your phone's name. I had both.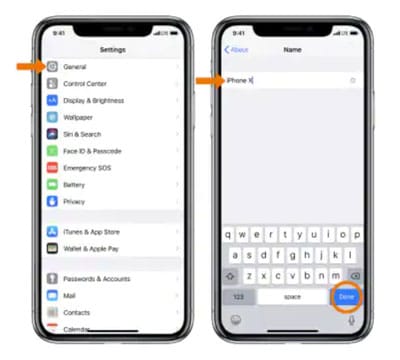 If you're facing the same problem, you'll need to change the network name (which is the same as your iPhone name). Go into SETTINGS > GENERAL > ABOUT > NAME. Type in a new name without special characters or spaces, and select DONE.
If that doesn't work you can try attaching the phone via USB. That prompts your Surface Pro to do some additional setup and establishes a "trust" between the devices. You can also go into Bluetooth settings and pair the Surface Pro to the iPhone.