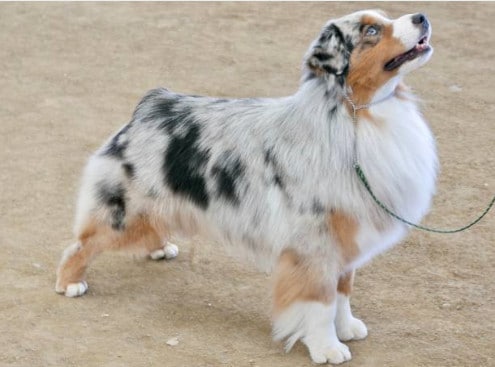 *The Westminster Dog Show returns to New York City for the 143rd time on Monday (Feb. 11), when 2,800 canines will compete for the coveted Best in Show title. This year's show runs from 8am ET to 11pm ET on Feb. 11 and 12 and is available to stream online.
Two new dog breeds, the Nederlandse kooikerhondje (which is cool because for the longest time I though Graidy might have been a kooikerjondje) and the grand basset griffon Vendéen, are making their Westminster debuts this year. Last year's winner, Flynn the Bichon Frise, was male, and this year's winner will probably be male too. In fact, male dogs have won Best in Show at Westminster 72 times, almost twice as many times as females (who've only won 39).
Who invented dog shows?
The first official dog show started in the mid-1800s. Originally a mere side attraction to English cattle shows, it didn't take long for the events to grow their own enthusiastic following.
The US got on board in 1877 with the launch of the Westminster Kennel Club Dog Show, now one of the longest continuously running American sporting events, second only to the Kentucky Derby.
Essential Westminster stats
12: Breeds added to the Westminster Dog Show since 2016
$250,000: High-end costs of grooming, handling and "campaigning" a dog for Westminster
$0: Prize money for winning Best in Show at Westminster
1: Dog who has ever won the Westminster Dog Show three times: Ch. Warren Remedy, a fox terrier who took home Best in Show in 1907, 1908, and 1909.
Dog Shows 101
The dog shows that most of us think of are actually conformation shows, meaning the dogs are judged on how well they conform to the defined standard of their breed. The dog deemed to best exemplify that standard is declared the Best of Breed, and then goes on to compete in Group competitions. The American Kennel Club (AKC), which runs Westminster, recognizes seven groups:
Sporting dogs bred to hunt game birds: Pointer, Retriever, Setter, and Spaniel
Hound dogs bred for hunting other game: Beagle, Basset Hound, Dachshund, and Greyhound
Working dogs bred to perform services: Akita, Boxer, Doberman Pinscher, and St. Bernard
Terriers bred to kill vermin: Airedale, Cairn Terrier, and Scottish Terrier
Non-Sporting dogs, bred for other reasons, often companionship: Chow Chow, Bulldog, Dalmatian, and Poodle
Herding dogs, bred to herd livestock: Briard, Collie, German Shepherd Dog, and Old English Sheepdog
Toy dogs bred for household companionship: Chihuahua, Maltese, Pomeranian, and Pug
The winner of each Group competition goes on to compete for the Best in Show title.
In order for a dog to receive an official "champion" (Ch) designation from the AKC, it must obtain a total of 15 points by winning categories such as Winners Class, Best of Winners, Best of Opposite Sex, and Best of Breed. The number of points depends on variables including show location and number of dogs entered.
Westminster Dog Show timeline
1859: The first official dog show takes place in Newcastle, England.
1877: The first Westminster Kennel Club show is held in New York City.
1891: The Royal Family, including Queen Victoria, enters dogs at Crufts in England.
1948: The Westminster Dog Show is televised for the first time.
2000: Christopher Guest's mockumentary Best in Show debuts to critical acclaim.
2014: Westminster allows "mutt" dogs to compete in the agility portion of the competition.
* It boggles my mind that an Australian Shepherd has never won Best in Show at Westminster, though they have won in agility.
This article was excerpted from Everything you need to know about the Westminster Dog Show by Quincey Tickner