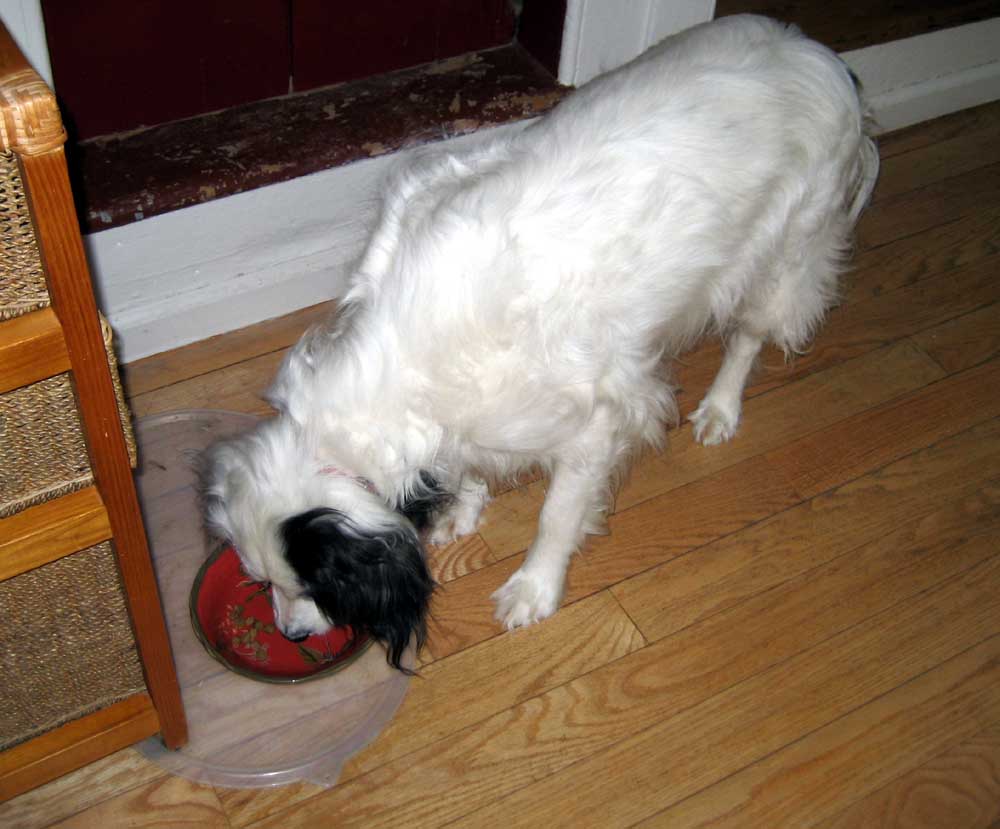 What's so beautiful about a dog eating, you might wonder.
What you can't see, is that Kiera has already finished, while Graidy continues to eat.
What's the big deal about that, you might ask.
When I first met Graidy, he was a sack of bones. And that was after he'd been eating well in rescue for more than a month! I can't imagine how emaciated, how close to death, he was when he was first found as a city street stray. Needless to say, food, getting food, having enough food, having his own food, has been a big deal for this boy.
The first time I fed him, he gobbled his food so fast, while frantically looking around to make sure that no one was going to steal it, that it was literally gone on the count of three. Then he paced in agitation, watching Kiera calmly eat her remaining food for another minute or two. It was distressing to watch.
Having had rescues and shelter dogs before, I knew I could have fed him the whole bag and he would still gobble, and still be looking for more. That's how it is with starving dogs who aren't sure where their next meal is coming from. I knew Graidy just needed time. Time to be fed twice a day, every day, for days on end. Until he'd feel safe enough, at home enough, to realize that every day, twice a day, he could count on being fed.
It took a long time — probably almost a year, if I think back on it — before he stopped scarfing and slowed down to a normal eating pace. Now he's even slower than Kiera.
Seeing how far he's come is, indeed, a beautiful sight.