If you've been a regular reader, you're probably almost as familiar with our pond as we are; it's in nearly every outdoor shot. If you're not, here are a few pics through the seasons.
.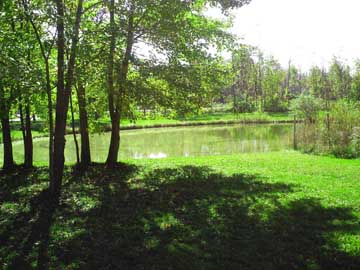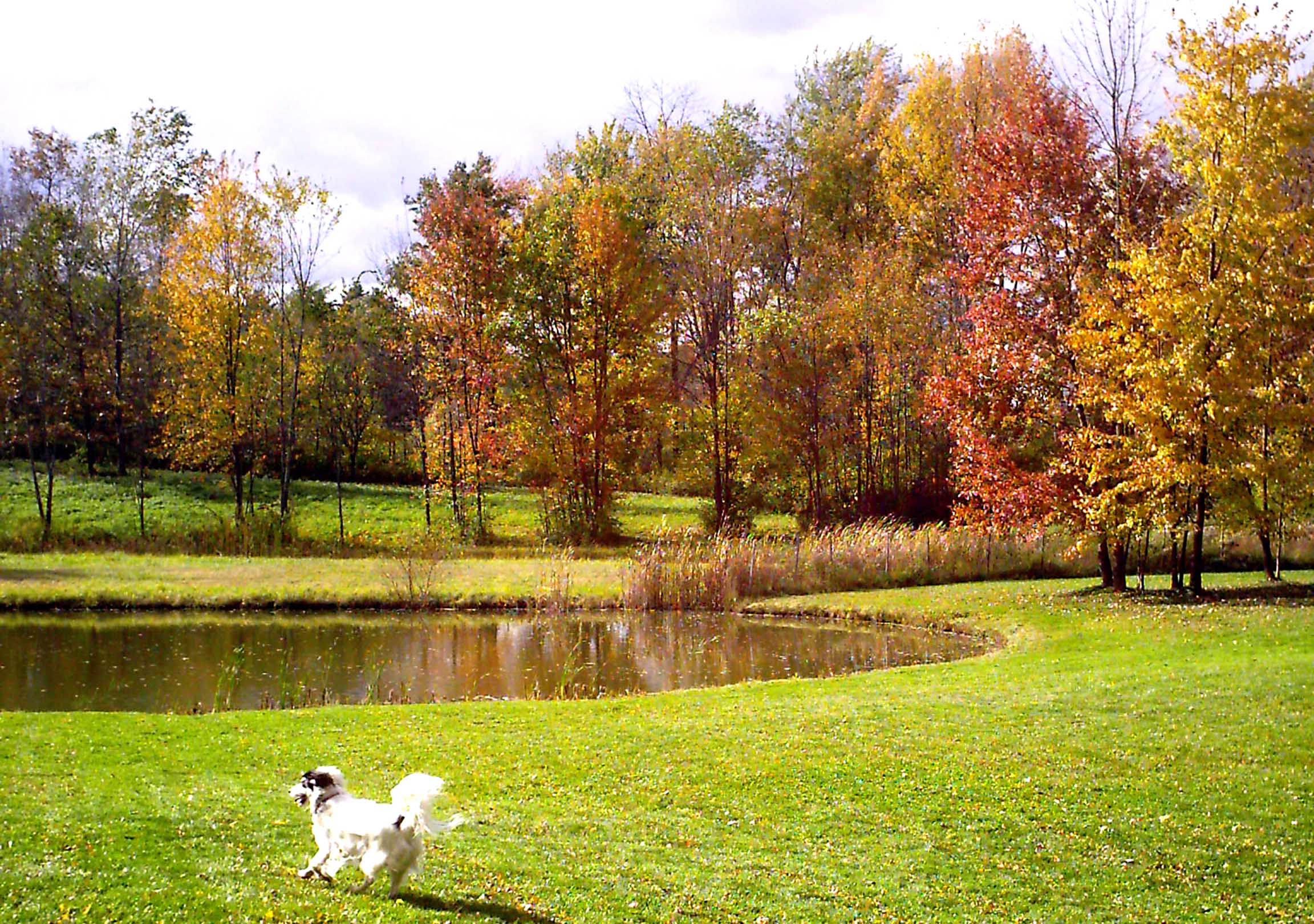 What you may not have guessed is that we built it. The year before Cait was born, we reclaimed it from a mosquito infested swamp. For the first year, there was no life in or around the pond; all was still. In the second year, the pond grasses, and the ducks and geese came. The third year brought the fish and frogs, the King Fishers (birds) and Fishers (weasels). The forth year gave us the Great Blue Herons, snapping turtles, and muskrats. With each passing year, the pond has come more fully to life.
Now we have a steady stream of regulars. We've seen coyotes, deer, fox, rabbits, turkeys, opossum, a mountain lion, and all manner of birds — even a Snowy Egret.
Our little pond has become the equivalent of Starbucks Central for all the animals in our neck of the woods. Our most favorite thing to do is to sit out on the deck and watch the nature channel right in our own backyard!