The garden is lush with all the rain and warming temps. It looks like it's going to be a bountiful season. We already have lots of lettuce and herbs, peas and beans, kale and broccoli, and of course all the June berries.
Looking for a quick something for dessert this evening, I came back with these. I was thinking a nice strawberry rhubarb crisp would be refreshing.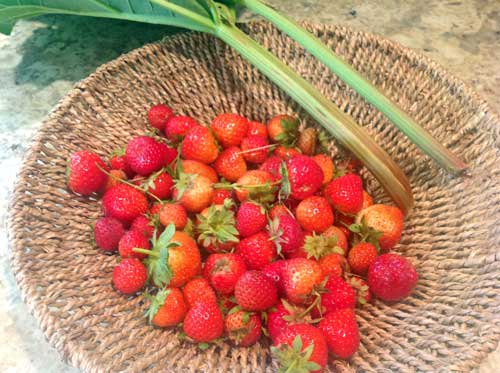 But Graidy was thinking fresh strawberries… I turned my back to collect my baking ingredients and he'd already nabbed one. Lightening fast, this one is! You've got to stay on your toes around here!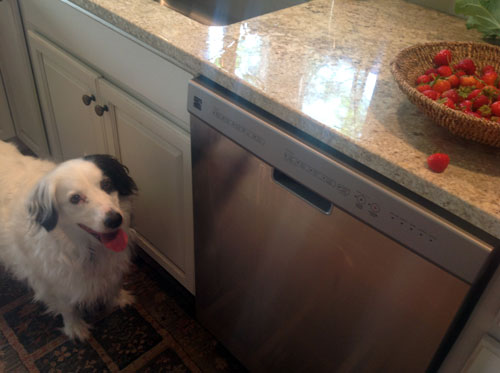 Anyway, if you want a great recipe for Strawberry Rhubarb Crisp, here is one of my favorites. (Courtesy of Ina Garten)