I grew up in the country where there were many more animals per square mile than people. There were no cell phones, no internet, and certainly no malls or McDonalds dotting every corner. Essentially, there was no instant gratification.
During summers, especially, we kids had to learn to be resourceful if we wanted to get together and have fun. Otherwise the specter of boredom loomed large.
I've always lived near and loved the water. So, of course, one of the first things I bought myself when I'd saved enough money was this.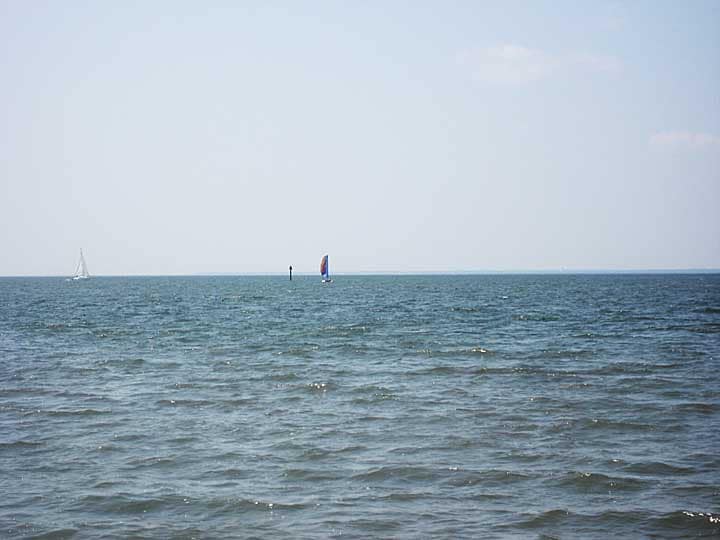 Granted, she was used and had seen better days…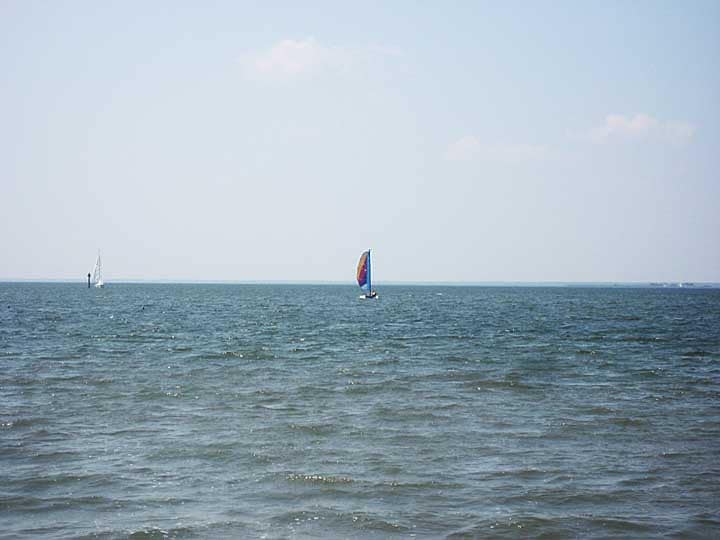 But she still had a lot of sea-worthy miles left on her. I practically lived on that thing during the summers.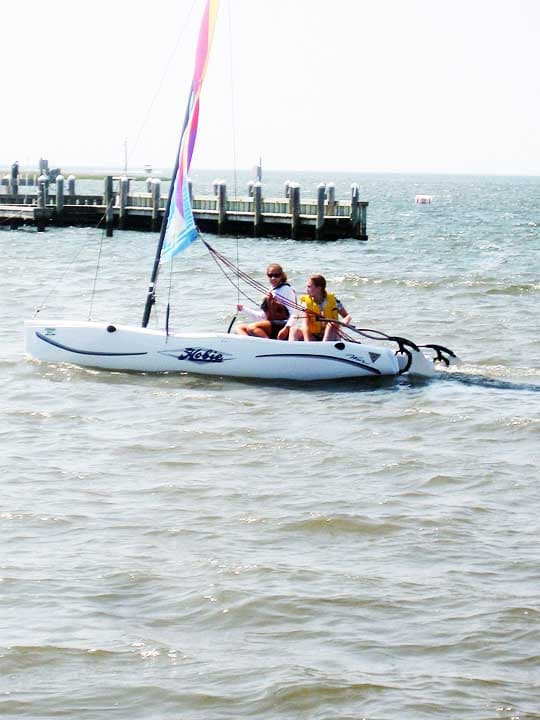 And there were always plenty of willing friends only too happy to play first mate.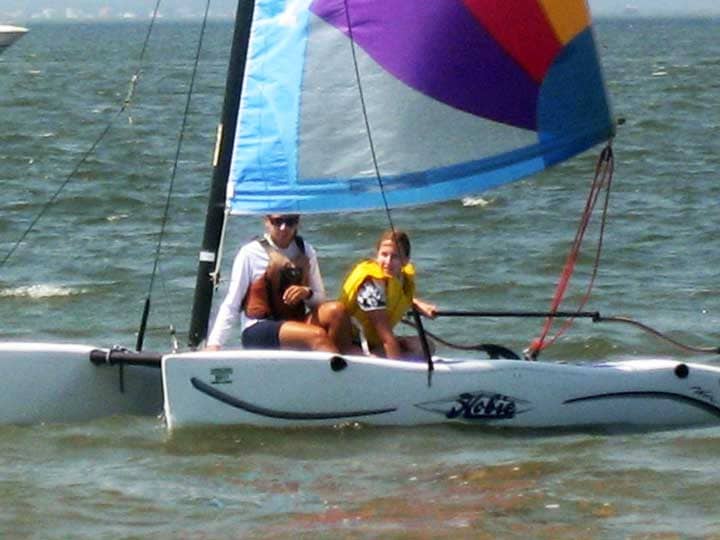 Over the years, I'd taught many a friend the finer points of sailing.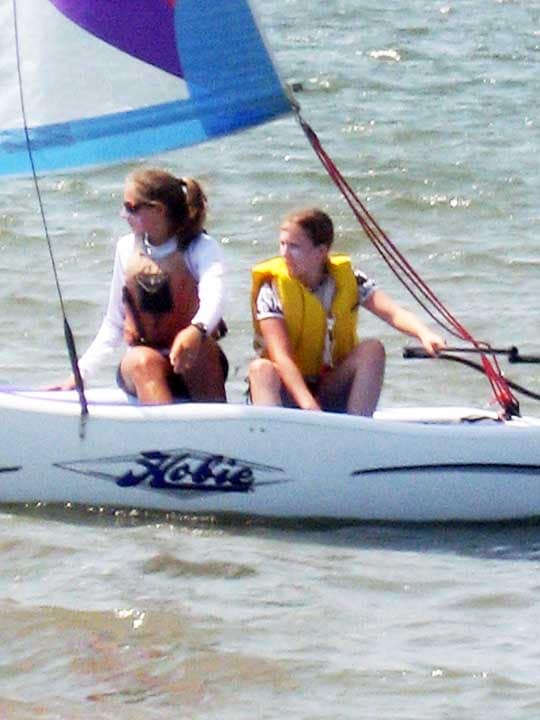 But wait… that's not me!  Who are these kids zipping back to shore?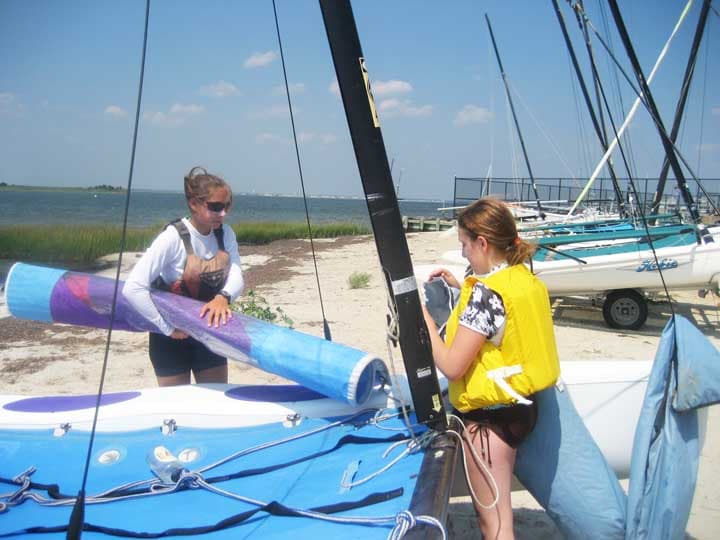 Could it be…?
Like mother, like daughter. Cait finally caught the sailing bug this summer.
Looks like we'll be in the market for another used cat come next summer. Anybody got one they'd like to sell?