I love to hike in the woods. Before Cait was born, Kiera-1 and I'd take off and be gone the whole day– I'd pack a lunch, bring a book to read, carry some water, and we'd be set — just her and me in the middle of nature. There was nothing I loved more.
The first time I tried to take Cait hiking with me, she was just four. It was an abysmal failure. I'd made the mistake of forcing her to come even after she'd refused several times. The only thing it accomplished was to make Cait afraid of bears, though we saw no wildlife to speak of.
I had to do a lot of back-peddling just to get back to square one with her. I started by desensitizing Cait the way I would have a dog. We spent several times just driving by the trail head with no mention. Then I started pointing it out. Then we parked and sat for a few minutes. Then I told her about the faeries.
Yes, that's right. The faeries. All woods have faeries.
I knew if I could capture my daughter's imagination, I could capture her heart. So I told her how this particular path I liked to walk was full of Wood Faeries, and that these kind of faeries (as opposed to Water Sprites) were very companionable and always traveled in groups making them much easier to spot.
Then, as luck would have it, I spied one out of the corner of my eye. "Quick! Over there," I said to Cait. "Did you see it?"
"No, I didn't see it," Cait jumped with excitement. "Where?"
"Right over there by that tree," I said. "I don't know how you could have missed her. She fluttered right in front of you. Should we go have a look?"
Before I could get my seat belt off, Cait had hopped out of the car and scurried over to the tree. That faery turned out to be very shy after all and we couldn't coax her out of her house.
We waited by her tiny round door for a couple of minutes. Cait remarked on how nicely she'd decorated. And she noticed how she'd even planted a little Faery-sized tree. I told her I'd seen lots more up the path and wondered if she wanted to go take a look.
We spent the next hour on a magical mystery tour that took us past Hobbit houses,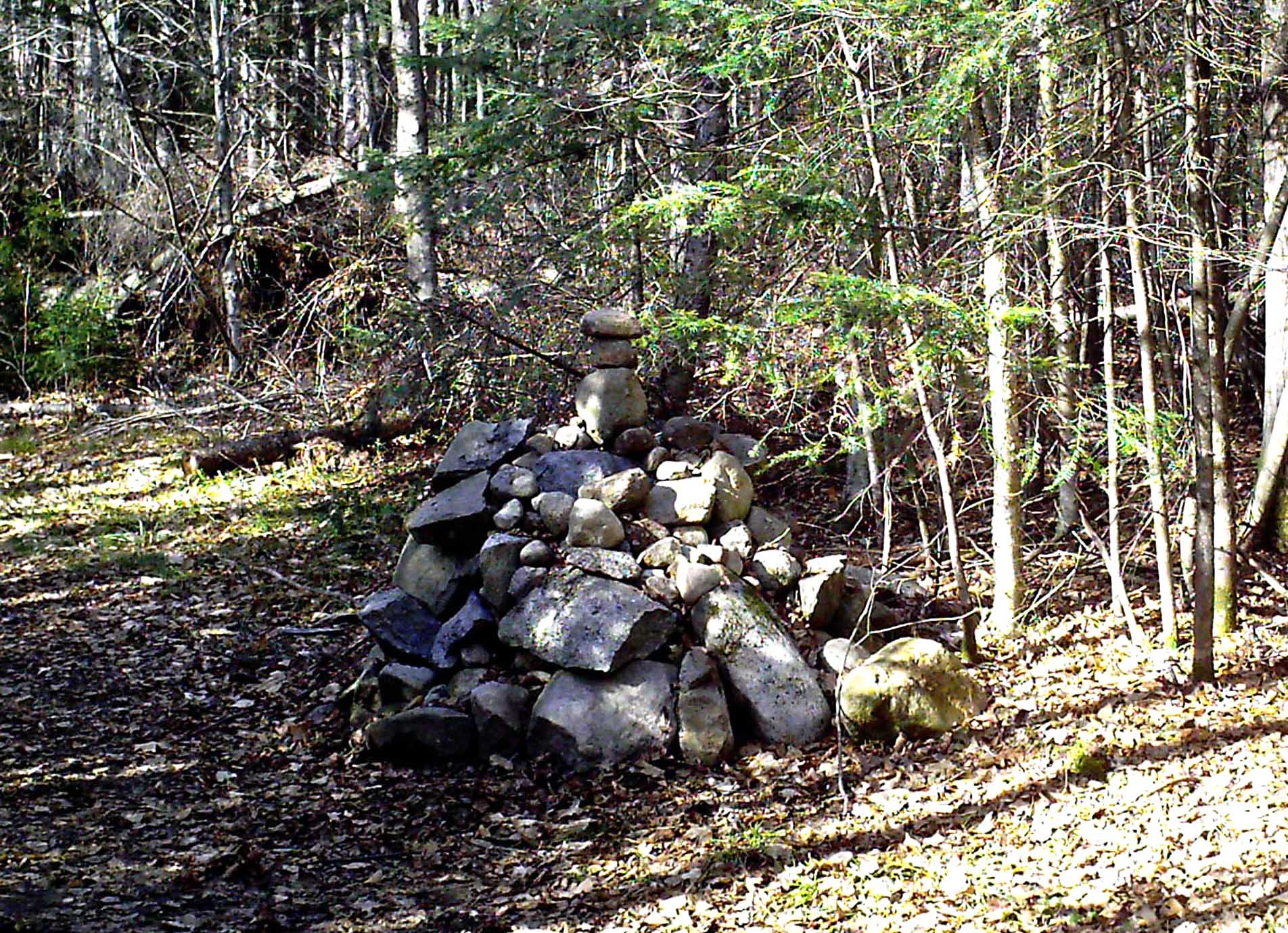 past where the Water Sprites lived,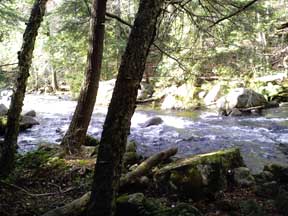 past a whole Faery condo,
right up to where we saw a dragon's claw that had been turned to wood by the elves for trying to steal their precious minerals.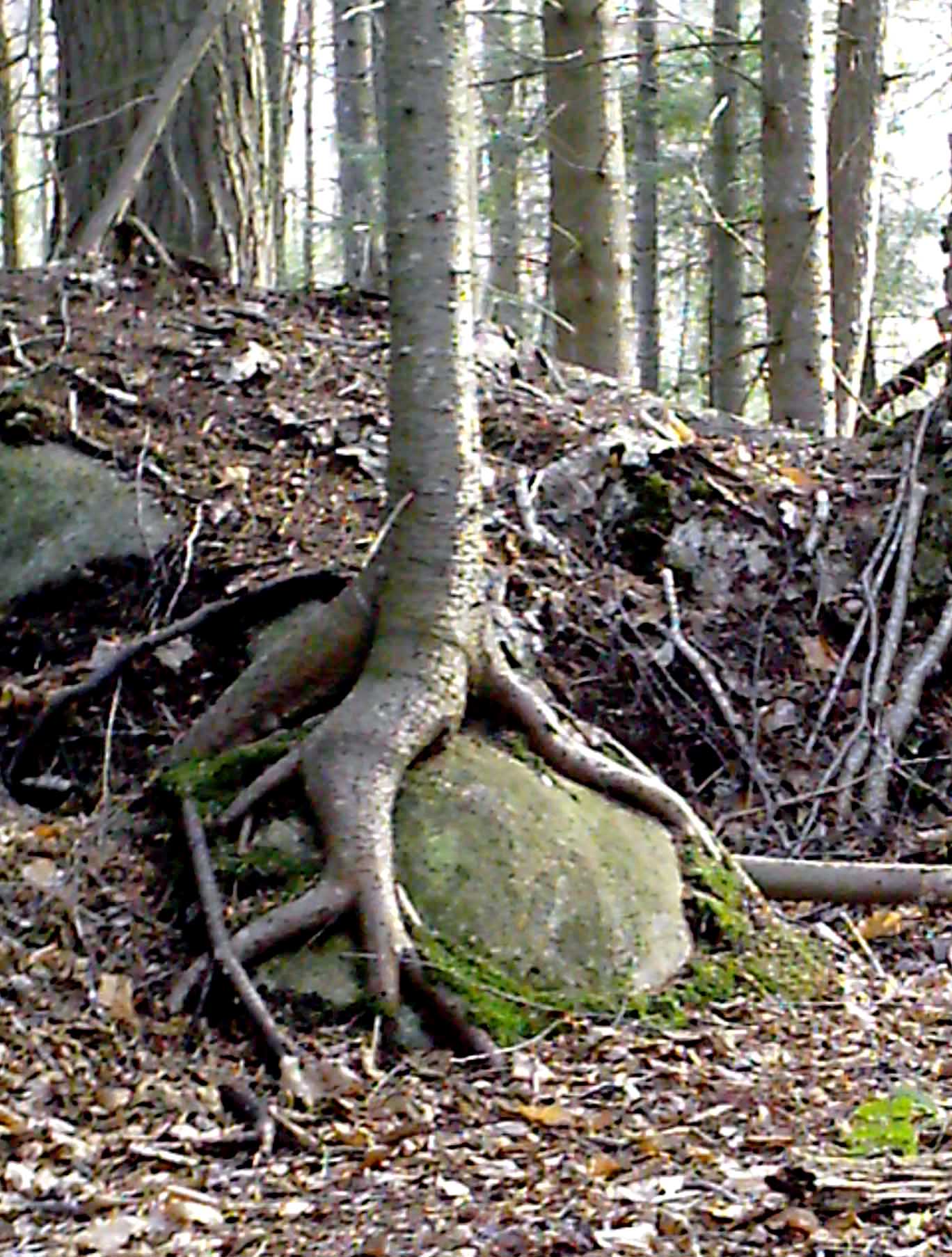 As I'd hoped would happen, Cait started letting herself be drawn in by the beauty of the forest. She began noticing things she'd never noticed outdoors before. Suddenly, she was paying attention to bird calls, pointing out various kinds of mosses, and feeling the differences between tree barks. On her own, she started seeing where the faeries lived; she found the faery school bus and the faery playground, and… she'd forgotten all about her fear of bears.
Not wanting to overdo it the first time, or give Cait a chance to become irrationally afraid of something else, I suggested that it was time to leave so that all the faeries could come out of hiding again and go about their business. Cait agreed that would be the kind thing to do, so we returned home in high spirits. Cait couldn't wait to tell her father and grandmother what she'd seen.
Here we are, several years later, and Cait's favorite trail in the woods is still our Faery Woods trail.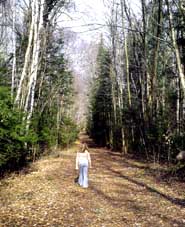 I don't know that she'd tell you that she still believes in faeries (though I hope she does), I do know that she believes in the magic of the forest. She and I are now regulars on the trails.