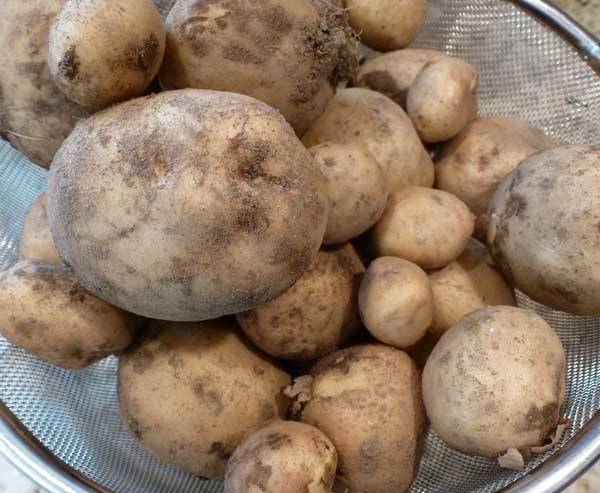 Next to growing garlic, potatoes come in as a 2nd favorite on my list of most fun and rewarding things to grow. And they taste so much better than store-bought.
The other great thing about potatoes is that you can harvest them over a few months. So when I'm looking for stuff to throw together for dinner, I can go out, dig up a few, grab whatever else is ripe, and have a delicious vegetarian meal in no time at all. And the best part of all is that it's healthy and free!
Since I just collected a bunch to cook, let me share one of my most favorite Roasted Potato recipes.
Simple and Delicious Pan-Roasted Potatoes
Preheat oven to 400.
Cut up potatoes into 1 inch pieces.
Finely mince a few cloves of garlic (amount dependent on your liking for garlic).
Peel and quarter a few shallots (amount dependent on your liking for shallots).
Sprinkle liberally with salt, pepper, and fresh thyme.
Drizzle a couple tablespoons of olive oil and toss to thoroughly coat potatoes
Roast for 45 minutes or until done to your liking. (Freshly dug potatoes cook faster than store-bought.)
That's all there is to it!
Bon Appetit!