Have a dog at home that you'd like to keep an eye on while you're out?
There are all kinds of security video monitoring cameras out there, and most of them do a good job. So how do you select the right one for you?
I wanted one that had really good video quality, was easy to set up, easy to operate, and wouldn't break the bank.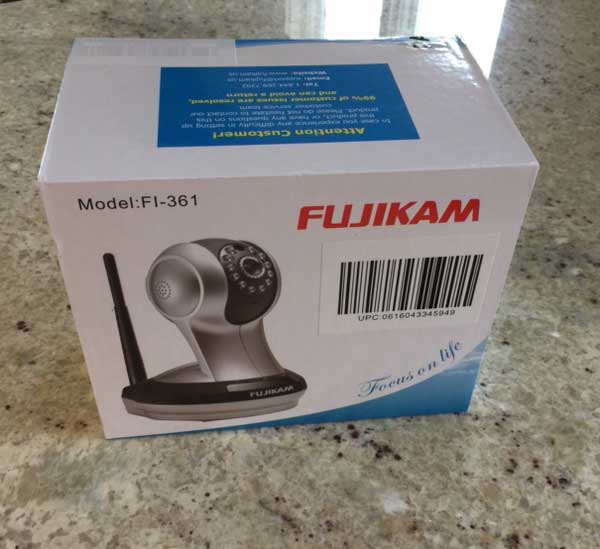 After doing some research, all roads led to Vimtag . At $100, it's the #1 best selling camera in Home Security Systems on Amazon. Here's the description :
Advantages: Pet Monitoring, Nanny Cam, Business Monitoring, Security, Vacation Home Monitoring, Senior Monitoring, Remote Live Video Streaming via Smart Phone, Tablet, and PC App, No browser needed
Basics: Remote Pan and Tilt, Motion Detection Snap Shot alerts Clear Two-Way Voice built in mic and speaker, Internet Access Required Wired or Wi-Fi, No cloud Recording, Indoor Use Model, Wired Power Outlet Required

Real Plug and Play 5 minute setup,  easy Wi-Fi connection setup, 3 times Digital Zoom, Super Clear Night Vision,

Strong and Heavy Rubber Based material, 3 Dbi Antenna for extreme reliable Wi-Fi connection, Superior high quality 3.6mm Lens H.264 video compression format with maximum clarity

Specifications: Stunning HD Video Quality 1280 x 720p 25 fps Face to Face effect, 320 Degree x 120 degree covers every corner of your home, 12 IR LEDs for Night Vision Up to 10 Meters, Ir cut for capture love images, One million pixel high definition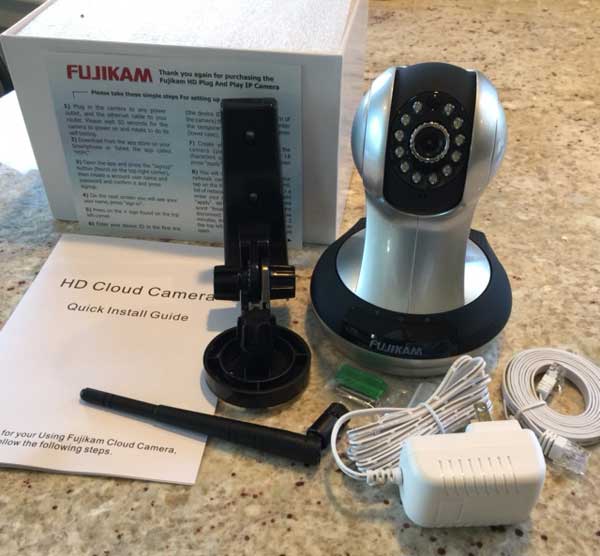 This is not a motion sensor video in the sense that the camera can't follow your dog around the room. But it will sense motion and snap a photo. The night vision filming is excellent. I love the way that you can zoom and pan the camera remotely so you can see anywhere in the room. And the customer support is extremely responsive and helpful.
If you're looking for a good, reliable home video security/pet camera, you should be very happy with this. I am.
Vimtag (Fujikam) 361 HD, IP/Network ,Wireless, Video Monitoring, Surveillance, security camera,plug/play, Pan/Tilt with Two-Way Audio and Night Vision