Three months later and half the time I still find myself going to fill Kiera's food bowl… I've had enough human and animal loss in my life to know there's nothing that can be done except to wait out the sadness.
The last few weeks, I've been busy planting my vegetable gardens, and pruning my grape vines and fruit trees. The thing I love most about Spring and gardening is always the renewed hope and excitement I feel at getting to watch what I plant grow. So imagine my delight, when I went to check for signs of fruiting and spied this!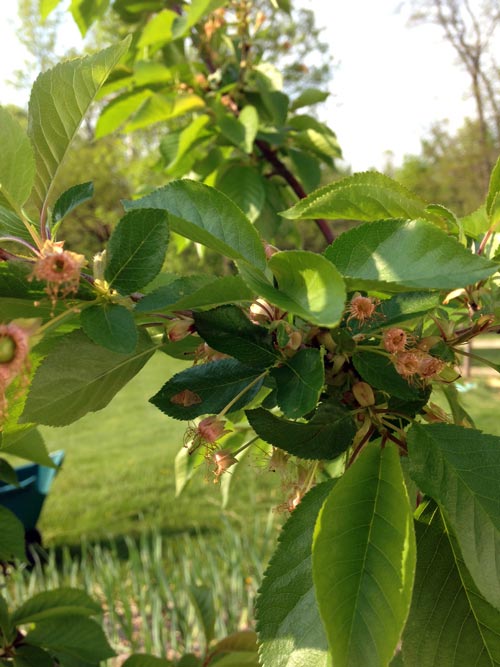 For the first time… CHERRIES !!!!!