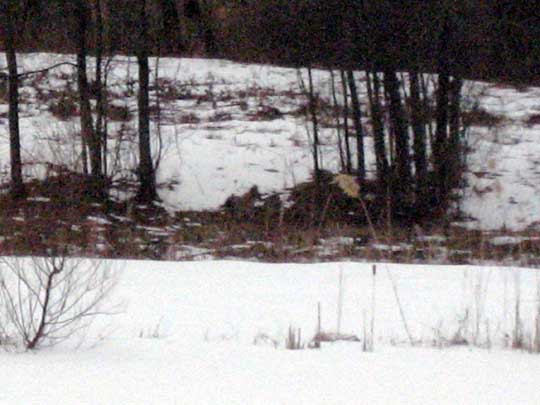 Can you see him? He's in the middle of the two clumps of trees. (Sorry the photos aren't clearer. He was all the way across the pond, toward the ridge. Even with the digital 12x zoom, it was hard to get a good shot from this distance at dusk.)
I called out to say hello, and he turned to look. He's such a big boy now.
This coyote and I go way back. All the way back to a field six years ago when Kiera broke lose from me and played with him. I hadn't seen him this past year and wondered if he was all right. I can't explain the relief and joy I feel, knowing he's still alive and well.
But for his sake and ours, it's time for him to keep moving.