It's in the air today, along with the gathering thunderclouds. Everyone around here is hunting for something.
Our Great Blue Heron is on the hunt for his lunch.
He seldom misses.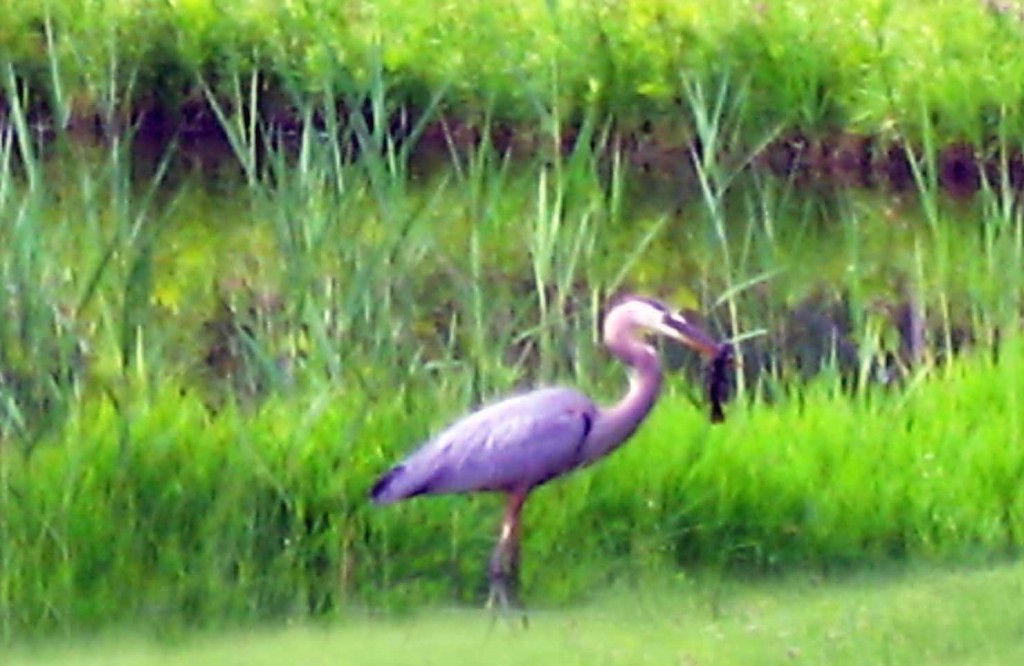 He's snagged himself a nice fish.
Oh, there's something else fishing there along the side of the pond!
Is it our Fisher (a weasel)?
Nope. I'd recognize that fluffy tail anywhere. Looks like Finn's found some good hunting by the pond too.
Kiera and Wink are hunting for a safe place to get away from the thunder.
25 mg of Benedryl is enough to get Kiera (48 lbs) through the storm in one piece.
I've been on the hunt for the last of my Spring flowers.
They brighten up my day under the overcast skies. It makes working in my outside office all the more divine. Wish you could smell their fragrance wafting through the air.
But my ever-helpful Graidy is happy to do the sniffing for you.