I love nature. And I feel fortunate to live in close proximity to all that the great wilds of the Adirondacks have to offer.
But, um, this is perhaps a tad too close for comfort. Yep, this is a very big black bear sauntering through my mother's front yard. Thankfully, all dogs were safely inside.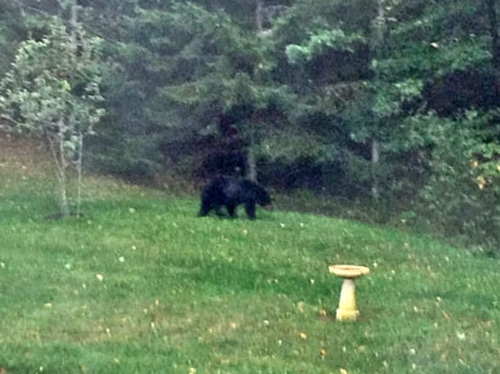 And here's a lovely doe in the backyard. Both passed through within minutes of each other.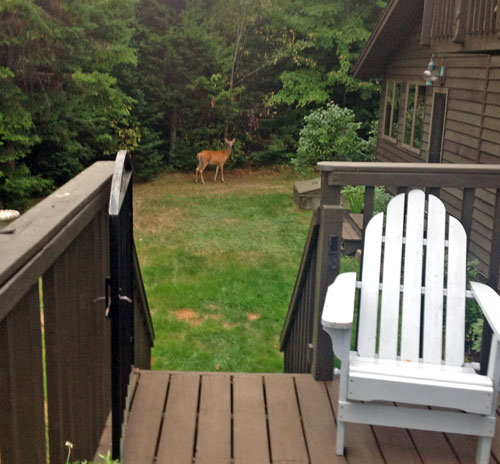 Over the years, we've seen more and more of this, as animals continue to be displaced by human encroachment. Guess we'll be banging pots outside from now on before we let the dogs out.