With summer in full swing and Cait out of school, we spend more time at my mother's place up in the Adirondacks. Since I always appreciate seeing pictures of where you all live around the world (it helps to satisfy my wanderlust), I thought you might enjoy seeing more than just my pond.
When the locals talk about the Adirondacks, they're usually referring to the mountains which attract hikers and climbers from all over. There are 46 "High Peaks" dominated by Mt. Marcy at 5,344 feet, New York's highest point. These are all contained within the 6 million acre Adirondack State Park.
To give you an idea of scale, the Adirondack Park is the largest US park outside of Alaska. It's the size of Yellowstone and Grand Canyon National Parks combined. Over 85% of the wilderness east of the Mississippi is located within its borders. With more than 3,000 lakes and ponds, 2,000 miles of hiking trails, and four seasons, it's a recreationalist's paradise. And it's in my backyard.
Lake Placid, a quaint resort town, is the main jumping off point for most folks who visit. Most sports enthusiasts will remember it as the place where the American hockey team defeated the Russians in the 1980 Olympics.
First, to orient you, a map of New York. The green section shows the Adirondack Park.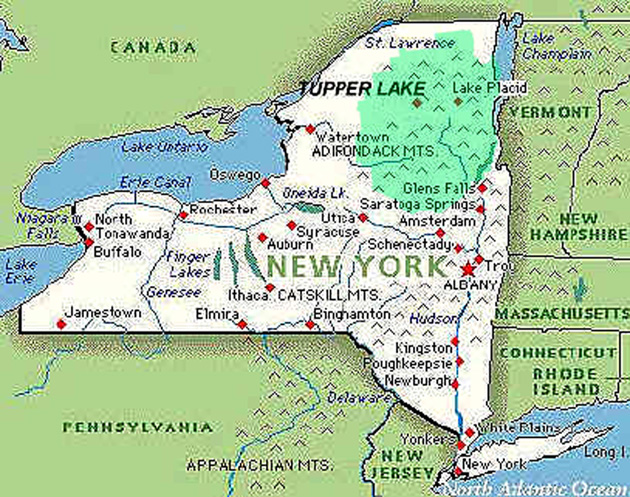 Here are some pics from the drive in along Interstate 87. Below is a shot of Lake George, another popular resort town. This is considered the official start of the Adirondack Park.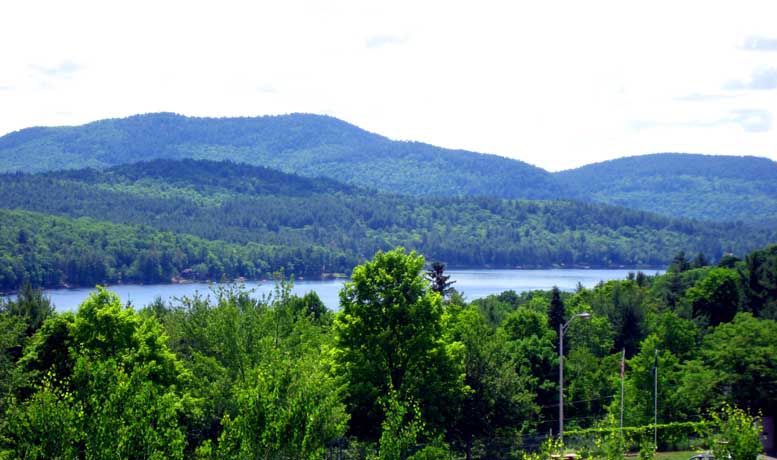 A little past Lake George, the mountains become more prominent.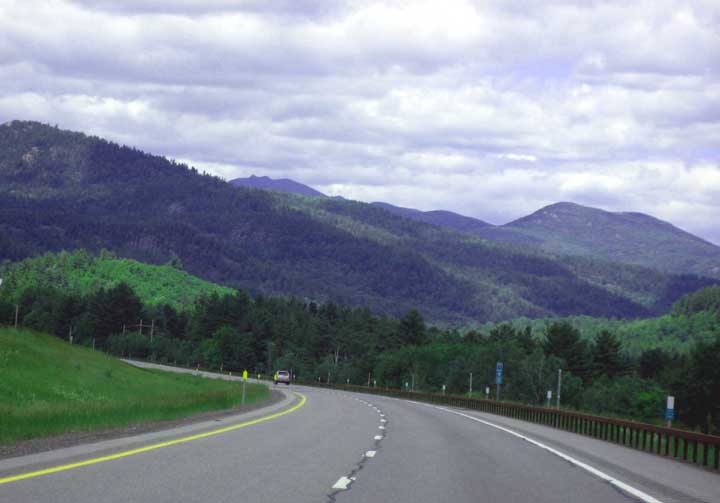 Once off the highway, there's only one road into Lake Placid. It's a spectacularly beautiful drive. For as many years as I've driven it, I've never gotten tired of the views.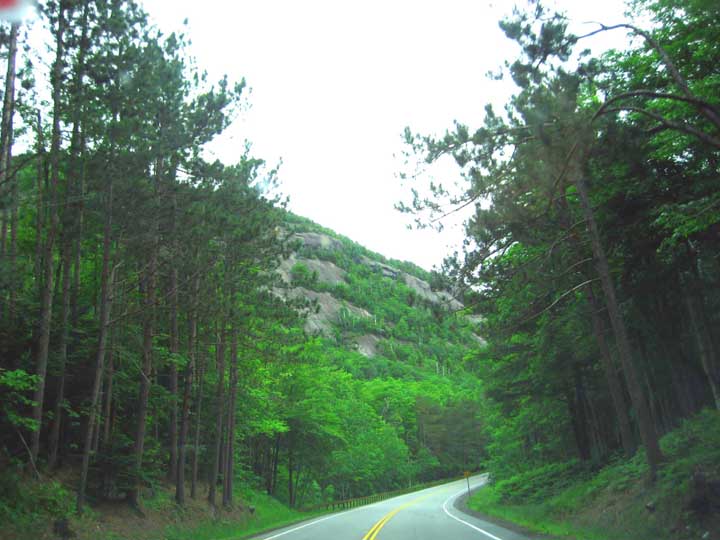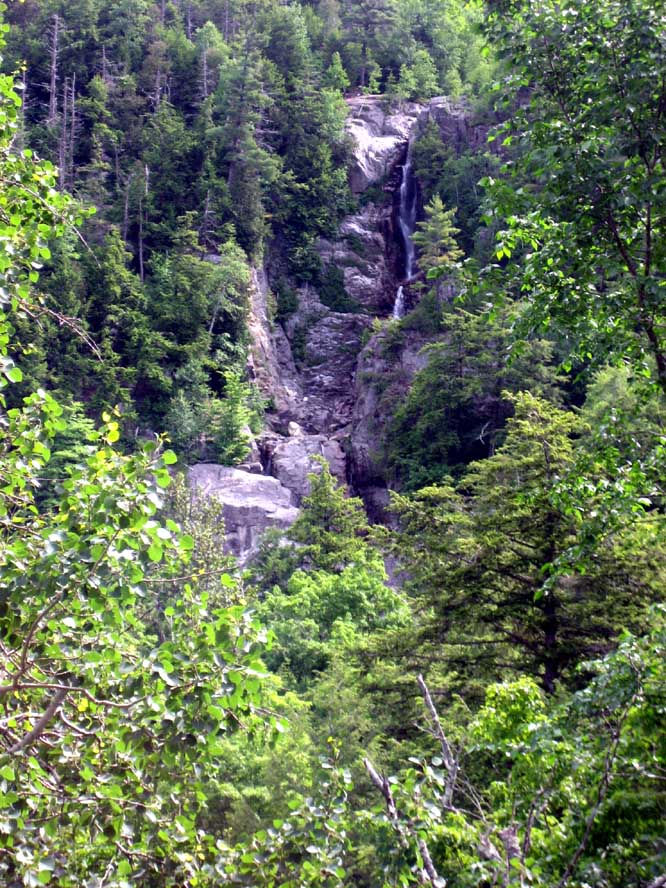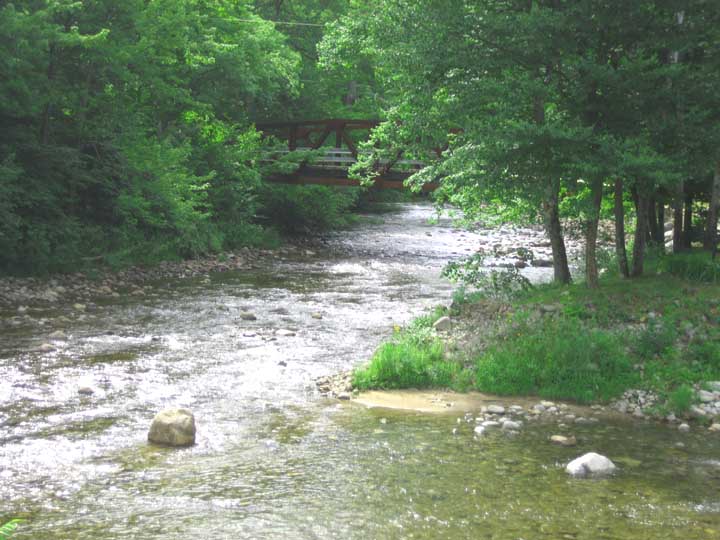 These pics are from just outside of Lake Placid heading toward one of my favorite climbs, Mt. Jo. It's one of the only climbs that younger children can make, with one of the best views.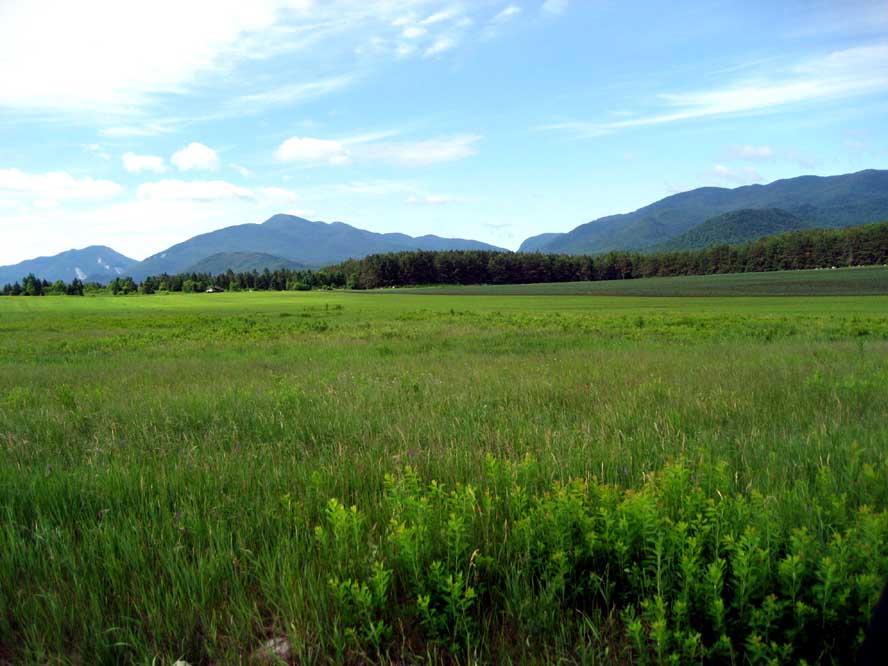 Here's a view of Whiteface Mt from my mother's deck.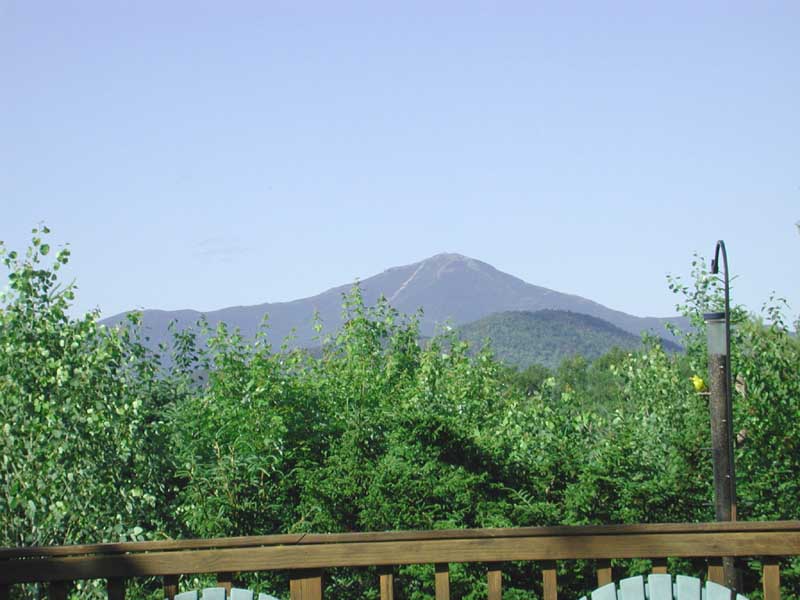 And here's a shot of my little nature girl sketching on the trail.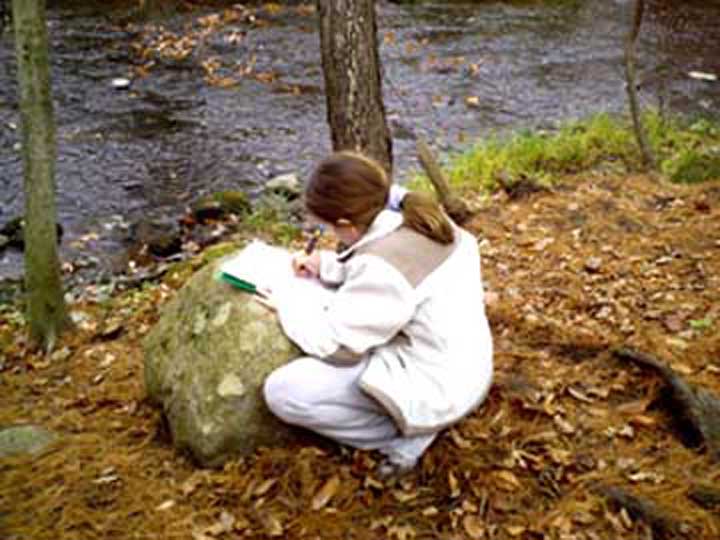 If you like pristine mountains, abundant wildlife, secret waterfalls, and forests inhabited by faeries, this is the place to come.
I leave you with a few fun facts:
Adirondack State Park – 6 Million Acres (the size of Vermont)
Adirondack Forest Preserve – 2.3 Million Acres
8,000 sq. miles of mountains
2,000 miles of foot trails
2,300 lakes & ponds
1,500 miles of rivers
30,000 miles of brooks & streams
Over 50 species of mammals
Over 220 species of birds
Over 30 species of reptiles & amphibians
66 species of fish
Only 131,000 people
240 lean-tos
35 campsites
200 lakes at least a square mile area
Over 2,000 high peak mountains
Over 40 high peak mountains over 4,000 feet
The highest peak is Mount Marcy at 5,344 feet