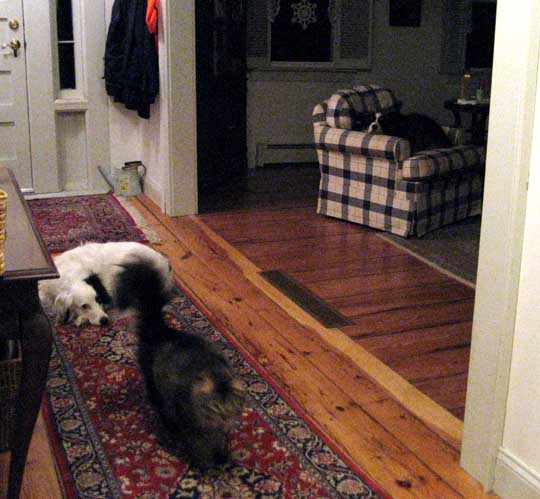 I'm working late on a deadline. It's way past this crew's bedtime. They've been patiently waiting, curled around my feet. And then not so patiently waiting, moving toward the stairs.
When that didn't get me to follow, they parked themselves halfway between me and the stairs as a hint, alternating between loud sighs and glares.
Finnegan finally decided to take matters into his own hands. Previously lying snuggled up next to Graidy (they're inseparable), he determined that walking on the keyboard was a surefire way to get me to quit.
He was right.
Sometimes, I think I liked the days before home computers better…
G'nite folks.