[Since Google is sending people here re 3 vs 2 dogs (which I wrote as a fun fluff piece), please also read this more serious post for my honest opinion: "What I Really Think About Having 3 Dogs vs 2 Dogs" first before you decide. Updated 10/25/22]
I'm often asked if there are benefits to having multiple dogs. I'd have to say it depends on the number of multiples you're considering. For instance, is having two dogs better than having one dog alone?  That's an easy YES, if you have the time and the space. Any herd or pack animal benefits from having another of its species (when it's the right match).
And sometimes I'm asked what it's like to have three dogs vs. two dogs, and the answer is I wish I had a third hand to pet and train. But three, for me, is much better than only having one. This is definitely a case where a few pictures are worth a thousand words.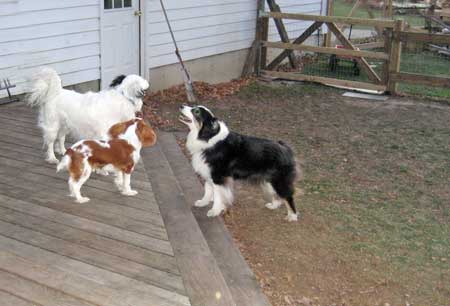 Play…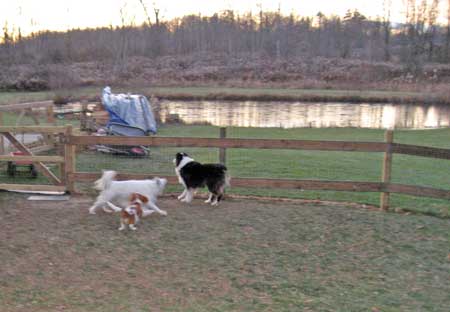 …play…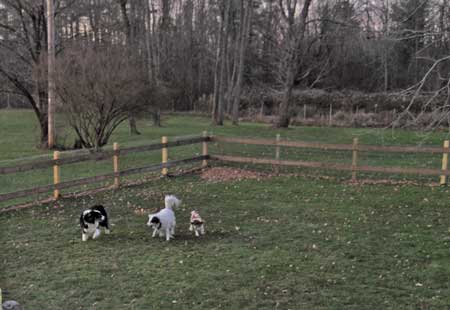 …play…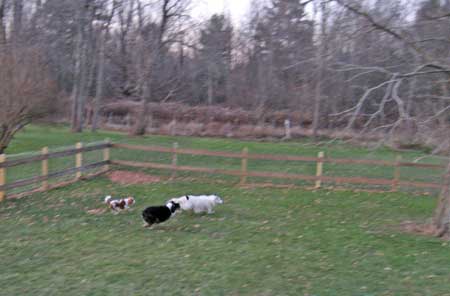 …play…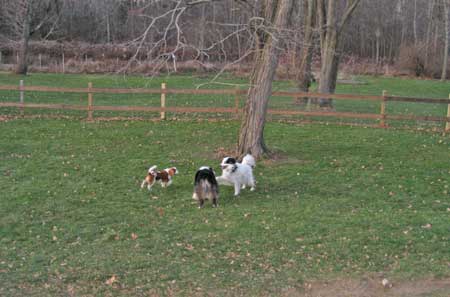 …play…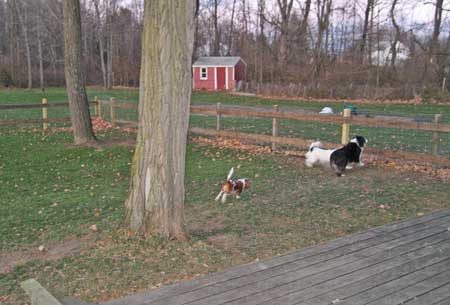 …play…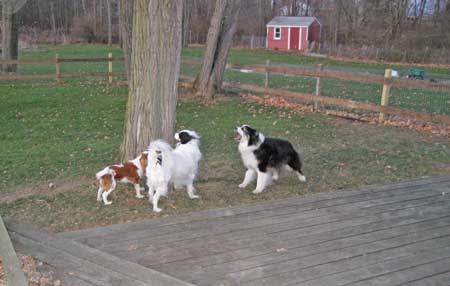 …play…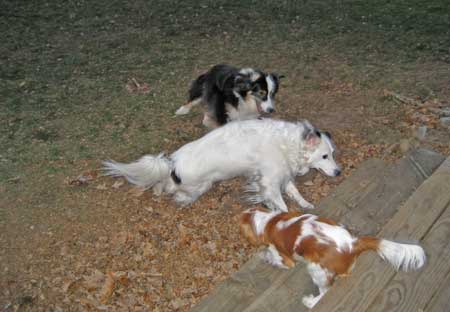 …play…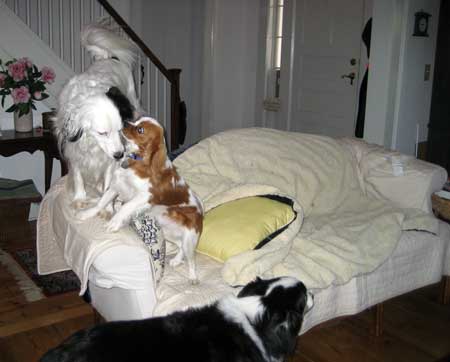 Tired dogs are good dogs…