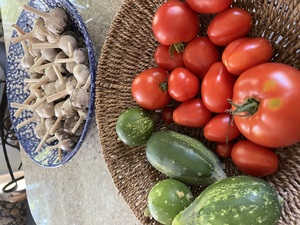 I never get tired of the rhythm of the seasons.
As a gardener/forager, just as one season ends, there's always the next rolling in right behind.
While my garden might be seeing its last days, it's time to make the concord grape jam. And nearly time to plant my garlic. And then to pick the pumpkins and squash. And so on and so on. Even in winter, there's maple sugaring.
There is always something to look forward to.
And, yes, … Read more